Good tips for your cycling holiday in Helgeland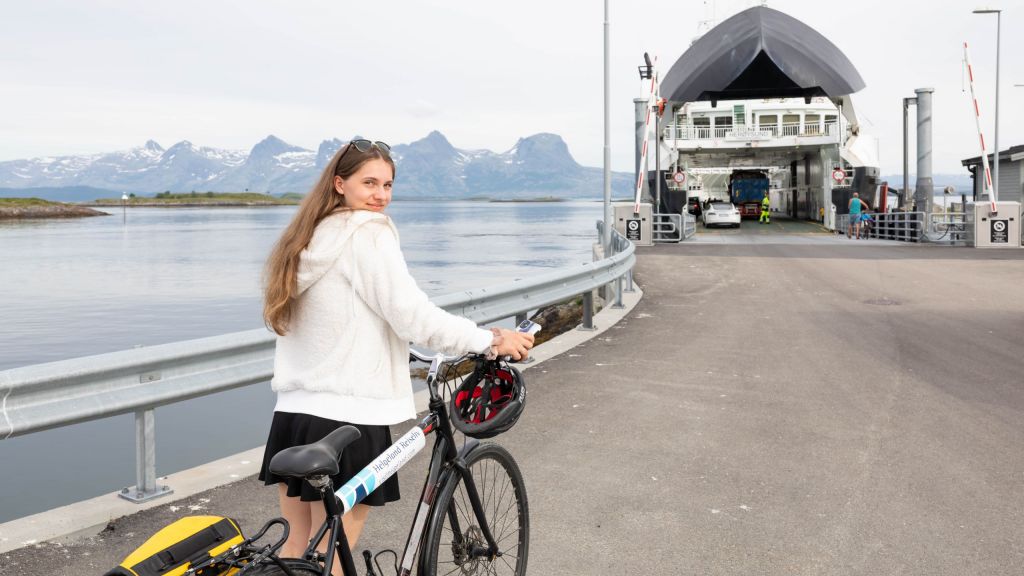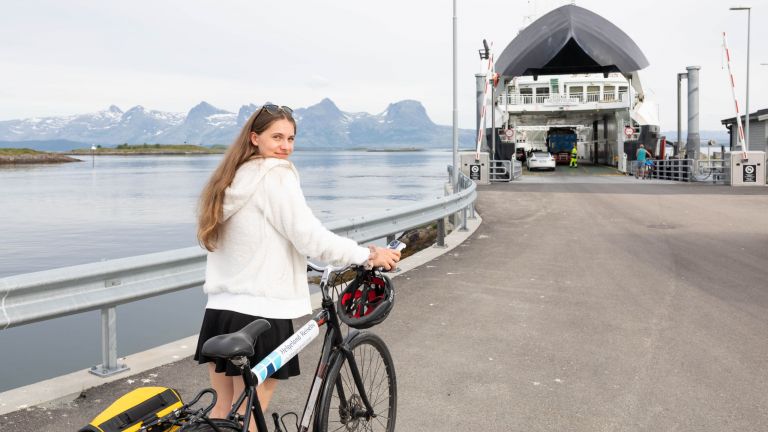 If you are going on a cycling holiday in Helgeland this summer, we have some good tips and advice for you.
Think safety and be mindful of the tunnels
Always have in mind your safety, because you are vulnerable on a bicycle. Wear a helmet. If you are riding at twilight or going through any tunnels, wear a reflective vest or jacket; also make sure you have good front and rear lights, and that they are in working order – check that the batteries have a full charge.
NB. Not all tunnels on Helgeland are open to cyclists. You will find an overview here.
If your bicycle has a trailer, use a flag. Bring a small first aid kit. Make sure your mobile phone is charged, in case you need to use digital maps or call for help.
Relax and enjoy yourself!
Sure, you can challenge yourself to keep setting new records of how much distance you can cover in day. But you just might enjoy your journey more if you take it at a leisurely pace. Don't plan for ambitious daily distances, and do take time out for breaks. When you suddenly discover a nice sandy beach or ride by a cosy café, it's well worth an unplanned stop.
A totally acceptable trick is to rent an electric bike, which will give you a helpful "push" on the uphill and more energy to enjoy your ride. Regardless, there is no shame in jumping off your bike and pushing it up the steepest hills. The most important thing to remember is that a cycling holiday really is supposed to be a holiday – there is no point to exhausting yourself.
Water, food and dining
Fill your water bottles whenever you can. Even though you've planned to stop for lunch or dinner en route, it's always a good idea to have some energising calories at hand. Bring some snacks or pack a lunch in your panniers. And please remember that the grocery stores outside the town centres have shorter opening hours, and are usually closed on Sundays.
Consider the weather – avoid rain and storms
We who live on the coast in Helgeland often joke that you are guaranteed weather, sometimes lots of it. While we often have sunny days, one after the other, you must be prepared for bad weather, for it comes suddenly. Have your rain gear easily accessible. Pack your things in waterproof bags before placing them in your waterproof panniers. Be sure to protect your passport, wallet, mobile phone and other electronics. If you are cycling through the mountains, especially in early spring or in the autumn, it is a good idea to bring woollen or thermal underwear, a hat and warm gloves
Choose your equipment carefully
You don't need expensive equipment for a good cycling holiday, but do check that everything is in order before you go on a long trip. Use a bicycle that suits you and make sure that the seat height and handlebars are adjusted to your body. Pack everything in panniers – that's much more comfortable than cycling with a backpack. Moreover, a backpack shifts your centre of gravity higher, which is a risk. And pack as lightly as you can. Pulling less weight means your journey will be less of a work-out and more like a pleasant holiday. And isn't that the whole point?
However, don't skimp on your repair kit! Spare tubes, patches, a pump or CO2 cartridge, and a good selection of cycling tools can be worth their weight in gold if you have a mishap. If you rent a bicycle from us, all the equipment you need is included. Concact one of our Tourist Information Offices to find out more and book a bike.
Consider taking the express boat
You can bring your bike on the bus, ferry and express boat, provided there is room. That way you can go from island to island, or leapfrog sections of the route. For updated information on this and more, please visit ReisNordland.no.
Be considerate and leave no trace
One of the many advantages of cycling is that you can reach places you can't get to by car – beautiful places. Make sure you leave them at least as pristine as you found them. Don't light campfires that scar the landscape or blacken cliffs or coastal rock. Take all your rubbish with you. Plan your toilet visits so they won't be a nuisance to others. Try to leave no trace of your visit!
Thank you, and enjoy your ride!
Explore more