The taste of Vega is worth a detour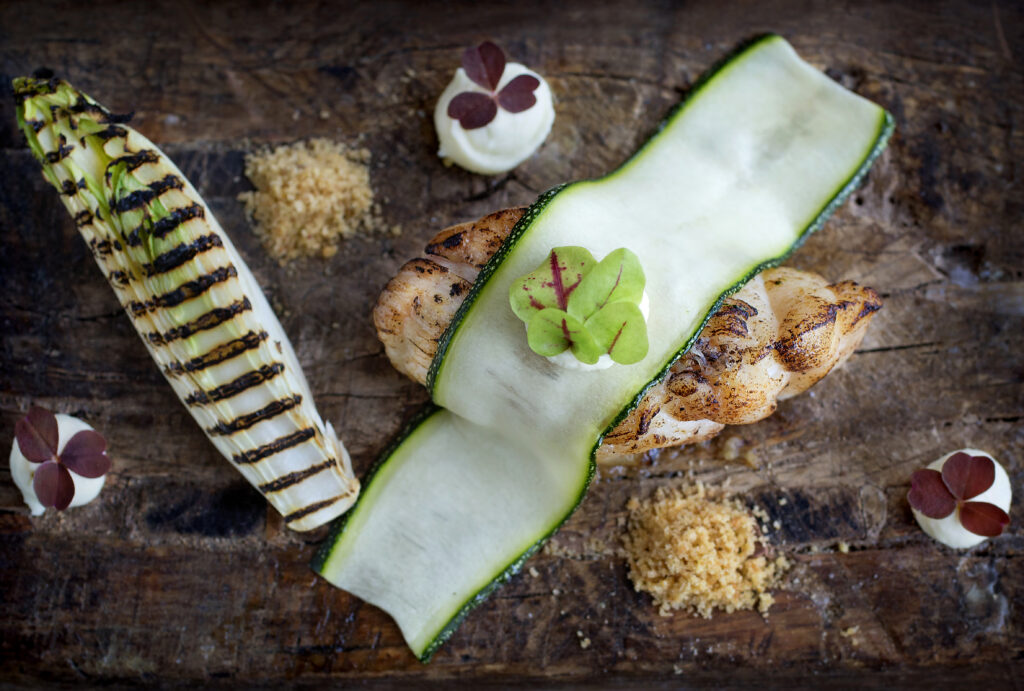 Mette Møller / Visit Helgeland
There are many good reasons to make a detour to the World Heritage Island of Vega. The unique nature is one of them. The remarkable silence is another. But many people travel just because the food at Vega Havhotell is worth the trip alone.
Text: Mette Møller
In April 2022, new forces took over the hotel. 24-year-old Jonas Møller is no stranger to the hotel industry, having started at a young age of 13. Since then, he has learned and gained experience under the guidance of Jon Aga, a well-known master chef and former owner of the seaside hotel. Now, Møller is a co-owner and managing director of the company, and he aims to continue the well-developed concept that Aga has built over the years.
Halibut and scallops
What does a chef do when surrounded by a bounty of ingredients? Naturally, they make the most of the proximity to fantastic produce and serve fresh flavors of Vega in their purest form. A couple of halibuts caught a few hours ago with a harpoon can become the evening's main course, scallops brought up by a local diver are never far away, and from the dock or the fish processor Vega Delikatesser, the kitchen can daily source everything else it needs.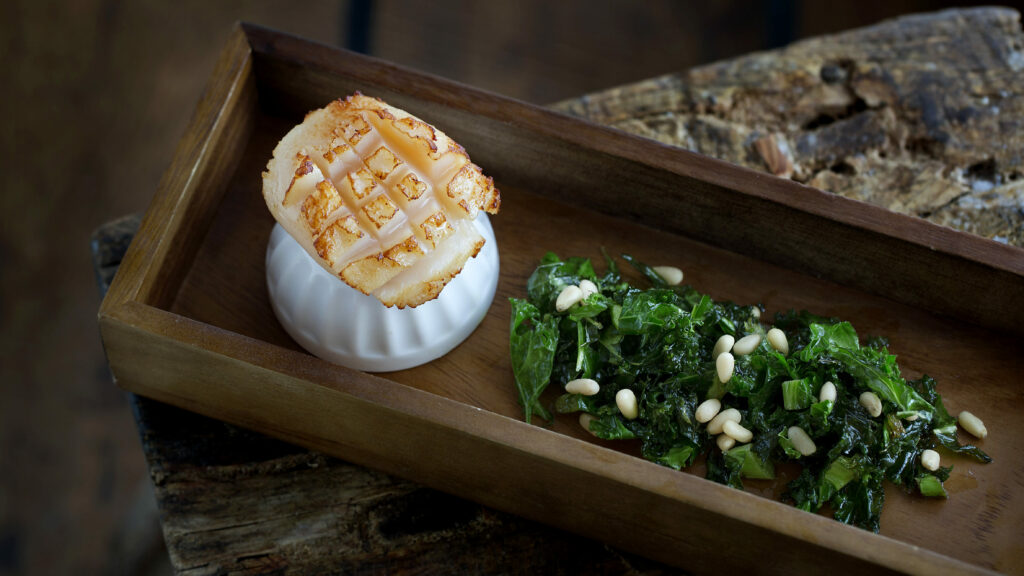 Pan-seared scallops from Vega with pine nut salad and tarragon butter
It is a paradise for a chef who cares about ingredients. Here, only the best is obtained.
Lambs graze in the coastal area beyond the hotel, where the grassy landscape extends towards the sea. Local farmers, hunters, and gatherers supply everything else that is needed, such as meat, berries, herbs, and vegetables. Of course, they also have the local Vega beer. In this way, the kitchen's profile truly emerges.
Continental and Norwegian
The true flavor of local ingredients should not be tampered with too much; it has always been uncompromising.
Former owner Aga describes the food served as a blend of continental and Norwegian culinary traditions.
"For me, cooking is a profession; I am not a circus performer, and when I am blessed with such ingredients, it's really about treating them with knowledge and respect," says Aga.
"It's a direction and a philosophy that we have developed gradually over several years. I am focused on clean flavors. If you have a halibut, you should taste its delightful flavor and not experience it being hidden in a jumble of flavors no one really knows what they are. For example, it is served with fresh pasta, which we make ourselves, and browned crayfish butter. Then you have flavors that complement each other perfectly."
As the former head chef under Aga, these are the things that Møller takes with him and now continues in his own operations.
Food and Well-being
Jon Aga and his wife took a chance when they took over Vega Havhotell almost 20 years ago. There was a lot to tackle. At the same time, there was a demand for good dining establishments along the coast of Helgeland, and slowly but surely, they have built up a hotel with a clear focus on food and well-being.
It's a place where people can relax and feel at home, enjoy a good breakfast filled with local products, spend the day exploring everything Vega has to offer, and end it with a five-course meal that is daily determined by the available ingredients.
This concept has filled both the hotel and the restaurant year after year and hopefully will continue to do so for many years to come.
Because guests happily return. And because new guests arrive.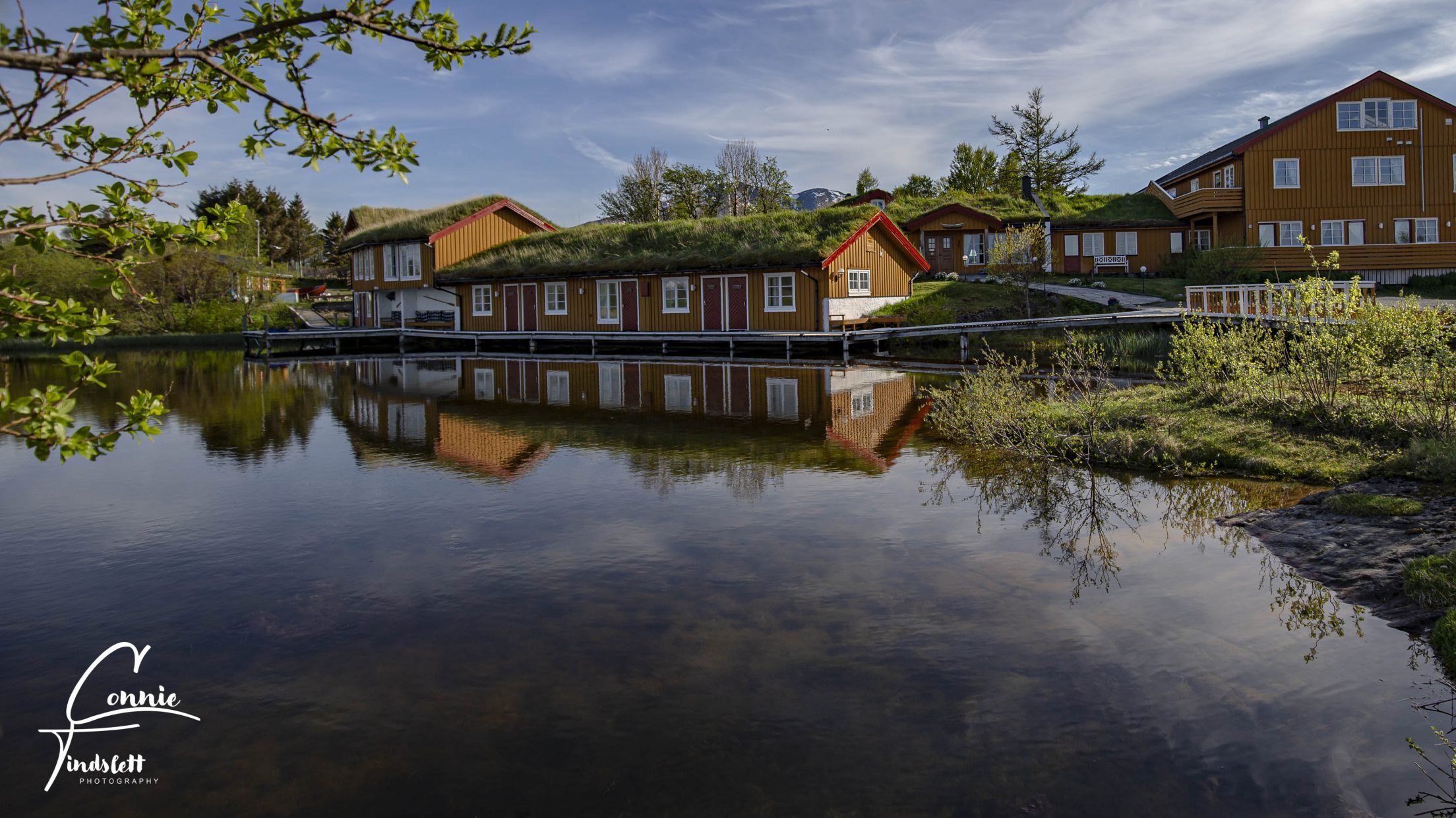 Vega Havhotell
Vega havhotell is a small hotel in beautiful surroundings with the ocean close by. Vega Havhotell is located at the north-west part of Vega, at Viksaas between forests, mountains and seas.
Read more & book