Unique culinary experience on the outskirts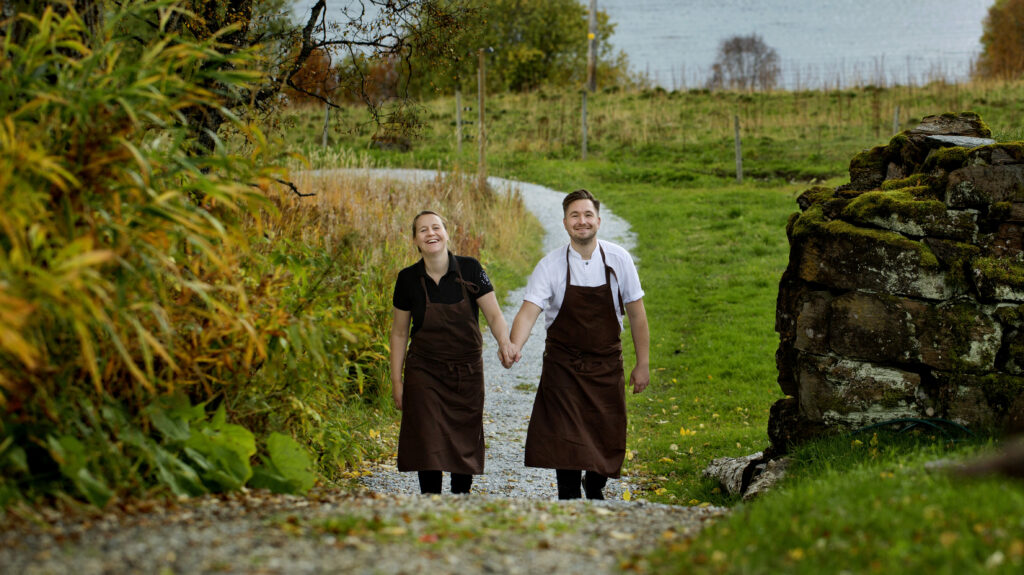 Mette Møller / Visit Helgeland
The ongoing life's work of Elise and Marius has become a culinary destination that is spoken highly of both locally, nationally, and eventually internationally. It's almost hard to grasp the fact that such a place exists where not many people reside.
Text: Mette Møller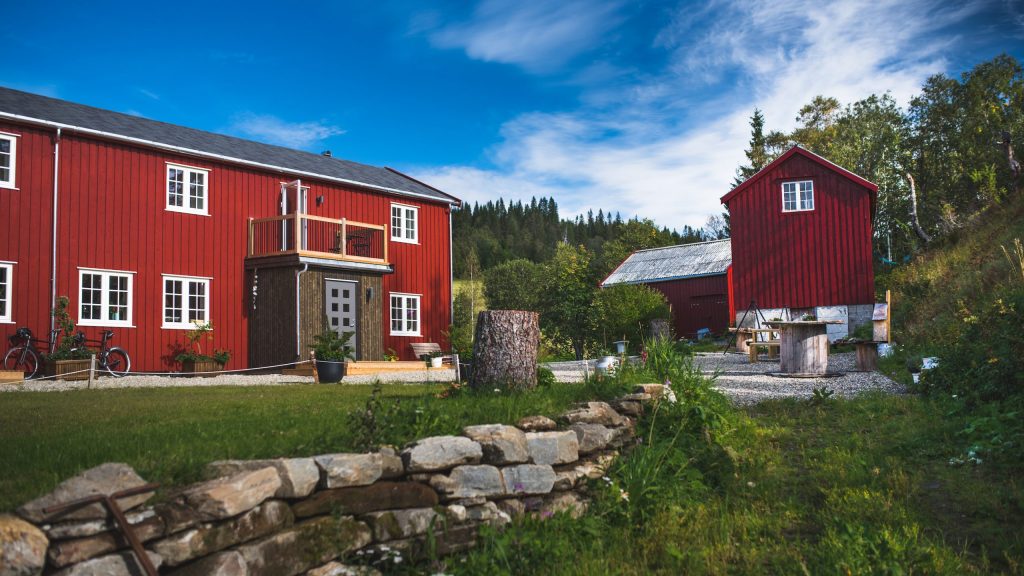 You arrive at Elise's place and receive your food from Marius. Hence the name, "Til Elise Fra Marius" (To Elise From Marius), which in itself sparks curiosity as you make your way to this unique food spot in the small village of Utskarpen along the Ranfjord. Many people have already made their way there, whether they have traveled along the Coastal Route or taken a detour from E6 at Mo i Rana, and the feedback is nothing short of overwhelming. The ongoing life's work of Elise and Marius has become a culinary destination that is spoken highly of both locally, nationally, and eventually internationally. It's almost hard to grasp the fact that such a place actually exists where not many people reside.
Elise and Marius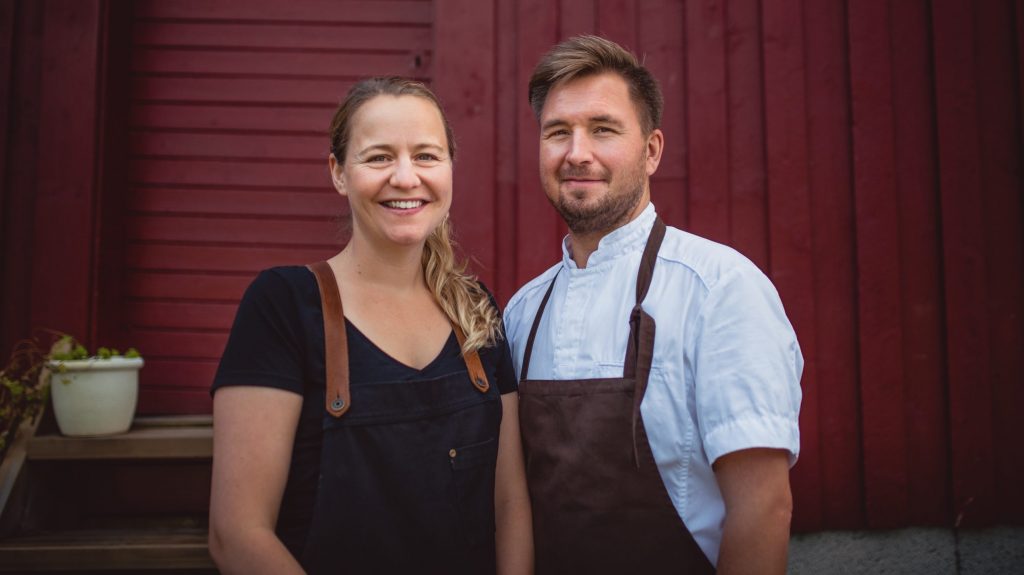 And all of this started because Elise Bratteng Rønning and Marius Martinsen met as colleagues at the Culinary Academy in Oslo, soon became a couple, and began to dream of a place they could run together. Both were trained chefs with backgrounds from the national culinary team. He had been the head chef at the acclaimed restaurant Haga, and she had hotel education and sommelier training as well.
Then Utskarpen Gård emerged, a beautifully located farm in Elise's hometown, which had been in a state of decay after being vacant for several years. Elise and Marius decided to take a leap of faith and put everything into it. They moved north.
Today, the red-painted main house houses the restaurant, an open kitchen, and a food bar, as well as six double rooms and a small suite for accommodation. In the courtyard, you'll also find a small library, a pub/bar in progress, and a larger event venue in the barn above. And if you stroll down from the hill where the house stands, with a magnificent view of the fjord and mountains, you'll discover both a shelter and a sandy beach for whenever it tempts you.
From pasture to plate
However, the idyllic setting takes only a supporting role at Til Elise Fra Marius. It is the food and dining experience that people come for, and the concept behind the name "From pasture to plate" is exceptionally down-to-earth and incredibly ambitious at the same time. It's not just about the animals grazing, but also about food from the forest, sea, land, and farm.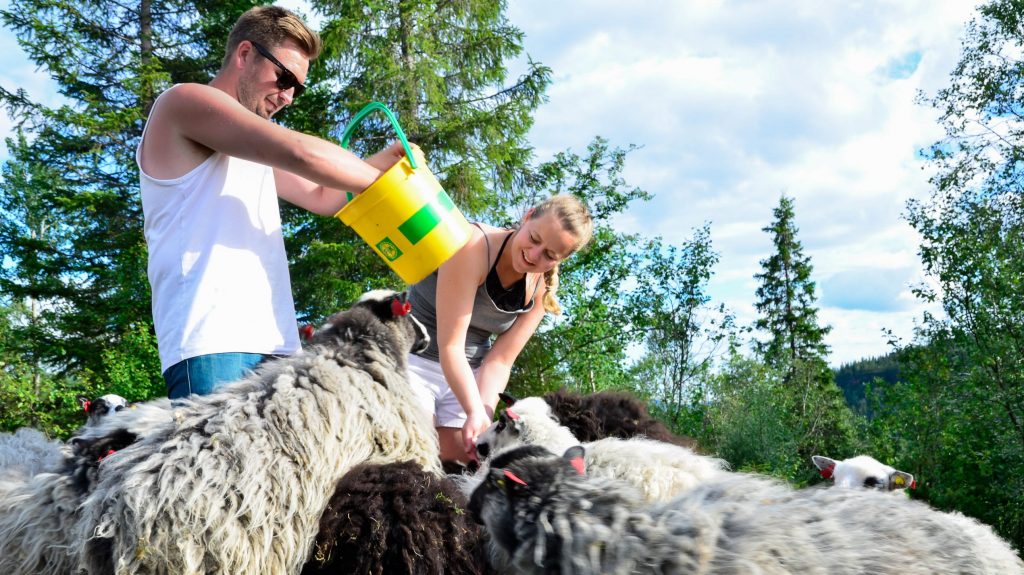 With a restaurant located right in the midst of abundant food sources, local and seasonal ingredients form the foundation of every meal at Til Elise Fra Marius, whether it's the daily composed 8-course tasting menu or the grand 16-course menu that can be ordered on specific dates. Seafood will always be a significant part of the meal, but there is no fixed menu.
Here, it is Marius who determines the array of flavor experiences and surprises for the evening.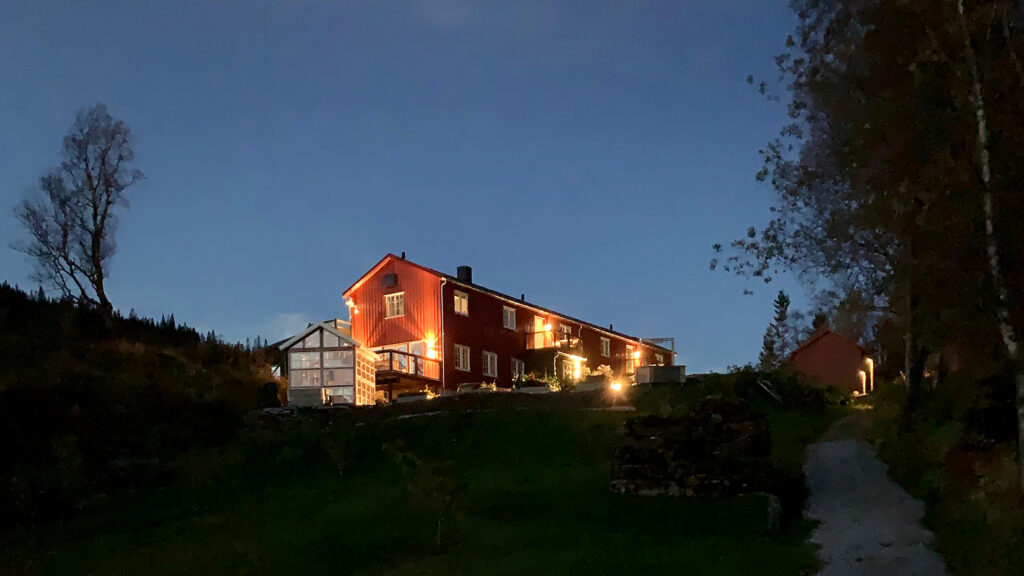 Labeling such a unique food establishment is challenging, but it is perhaps best reflected in the restaurant itself. A typical Nordland house rooted in tradition envelops a sleek and modern restaurant and food bar inside. The history resides within the walls, but the ambitions are clear. Elise and Marius aim high and are eager to showcase what can be achieved in a small village on the outskirts. They have hit the mark from the beginning.
All the praise has generated local pride and long waiting lists of people from all corners of the country, despite the travel time involved.
Norwegian Lobster and Sea Urchins
Modern Nordic cuisine is perhaps the most accurate term to describe the food and culinary direction at Til Elise Fra Marius, but neither Marius nor Elise want to limit themselves entirely. The focus will always be on local, locally sourced, and untouched ingredients, such as the exciting seafood delivered by local fishermen.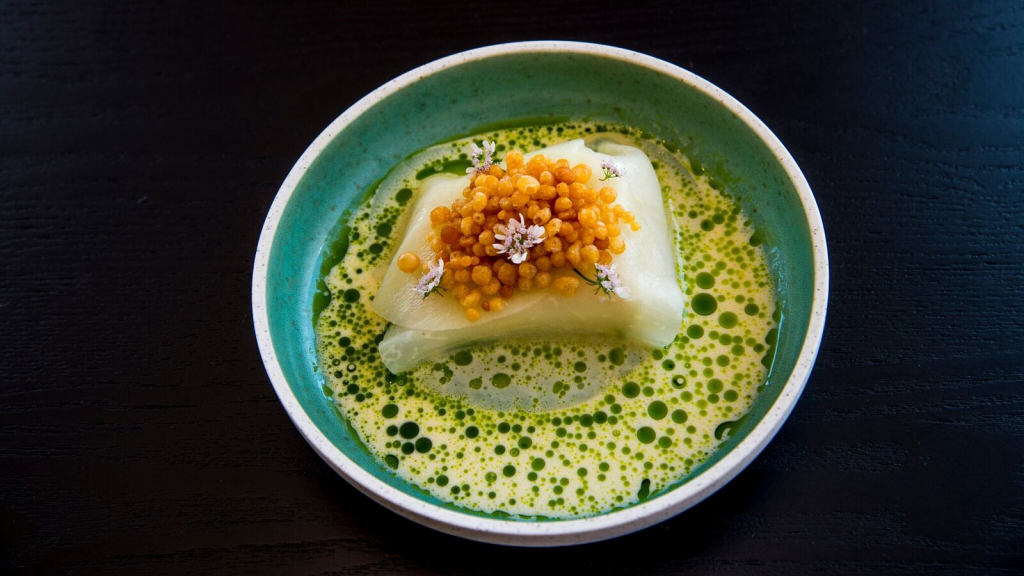 Fresh and lively Norwegian lobster, delicate sea urchins, or a couple of halibut may appear at any time and become part of the menu. Alternatively, they may feature meat from the neighboring Sletten Gård, where Elise grew up and which is run by her sister Solveig and her husband. Local foragers provide forest berries and mushrooms, while the chefs themselves gather edible flowers and herbs from the lush nature surrounding Utskarpen.
Together with other nearby suppliers, Elise and Marius are building a local network that ensures both quality and sustainability on the journey from pasture to plate.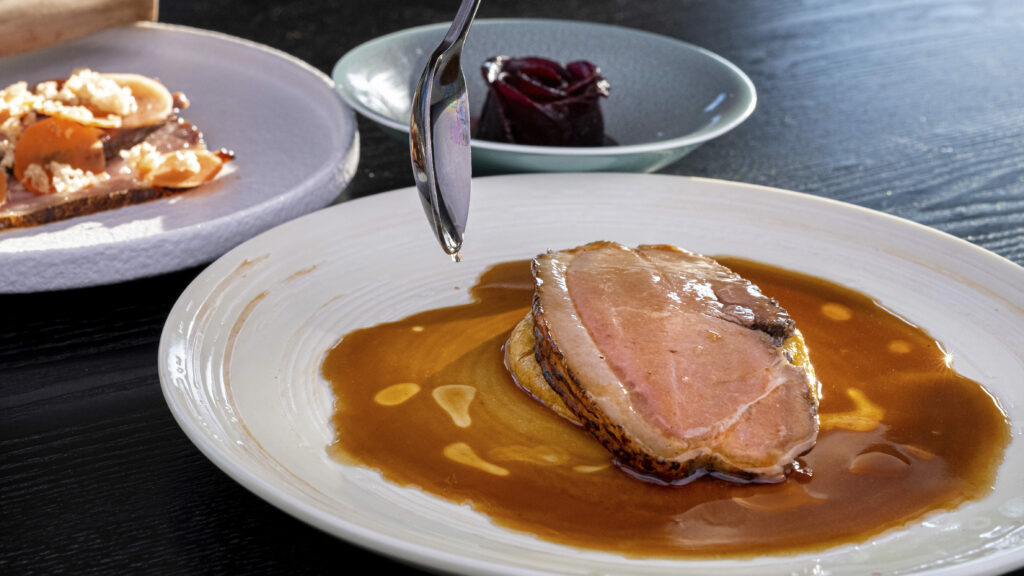 Sauces are something to look forward to at Til Elise Fra Marius! Everything is cooked in-house and made with stocks derived from whole animals, fish, or shellfish. Throughout his culinary career, Marius has gathered knowledge and experimented to discover the best flavors, always striving for perfection. This is reflected in dishes such as spider crab with knotted cabbage and elderflower, scallops with smoked cream and baby carrots, monkfish with cabbage, black garlic, and seaweed, or Mangalitsa pork with cauliflower and beetroot – just to mention a few examples of what the kitchen at this beautiful farm delivers.
"Nature around us, and those who live off it, provide us with so many opportunities," says Elise and Marius.
"The access to top-quality ingredients is completely unique; we have a great advantage in that regard. This allows us to focus on what we do best: taking care of our guests, creating the best food we can, and ensuring a pleasant atmosphere when people gather around the tables. That's why we are here and what we live for."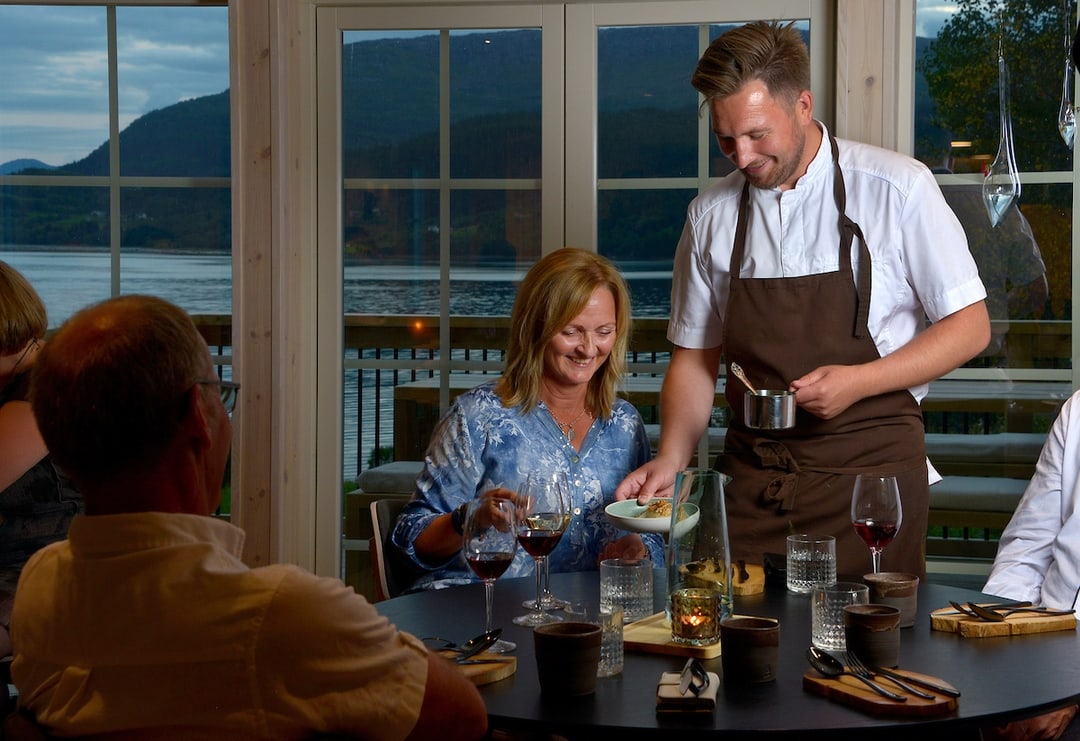 To Elise from Marius – From farm to table
In the village of Utskarpen, between Mo i Rana and Nesna, Elise and Marius established a culinary attraction that is drawing a steady stream of foodies. They offer a dining experience where every dish is made from ingredients fresh from the farm and pasture. They also offer accommodation – charming rooms in a countryside setting.
Read more & book