Ski touring: Tverrfjellet 949 m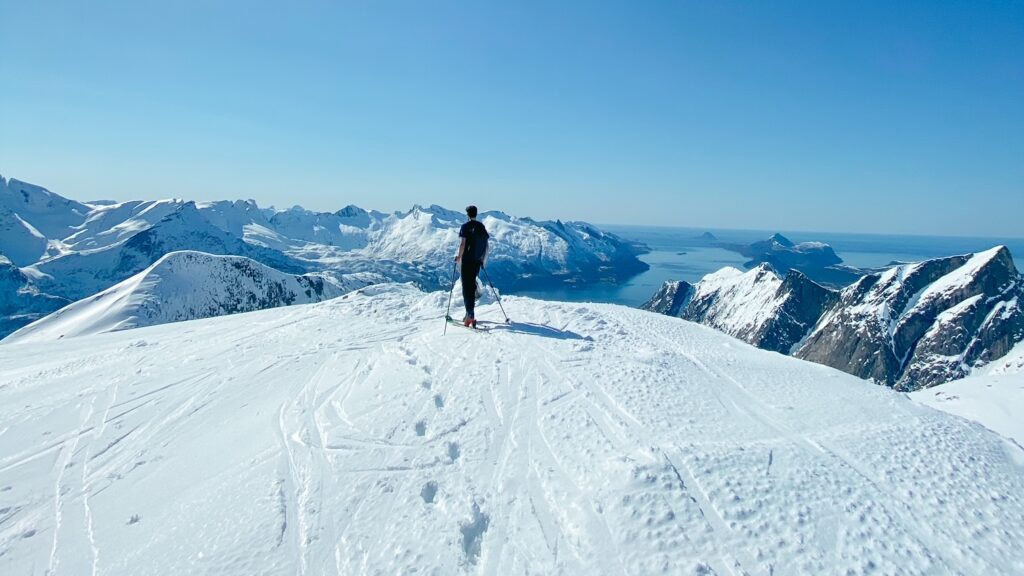 Emilie Solbakken
One of Northern Norway's most thrilling ski areas awaits you in the wild and beautiful Meløy Alps. Located at the northernmost part of the Helgeland coast, the peaks rise straight from the sea, offering you the most incredible views.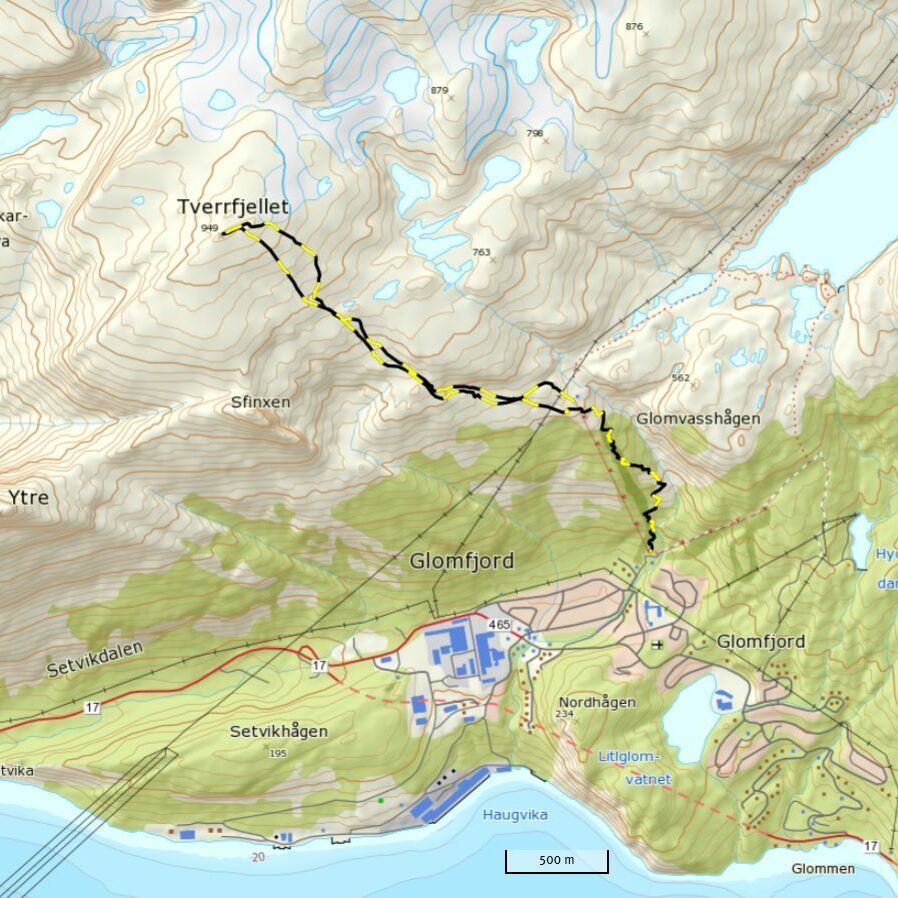 Trail information
Difficulty: Easy
Round-trip distance: 6 km
Elevation gain: 949 meters
One-way hiking time: 1-2 hours
Starting point: View startpoint in Google Maps
The hike starts from Glomfjord Alpine Center in Meløy municipality. Here, you are fortunate to be able to take the chairlift up to approximately 500 meters above sea level, saving some elevation gain on the way up. From the top of the chairlift, there is a steady ascent of around 400 meters until you reach Tverrfjellet.
From the summit, you will enjoy a fantastic view over the fjord and the Meløy archipelago. The descent is great and suitable for beginners as well. You can choose to ski down the slope near the chairlift or continue further and ski down the Haugvik slope before reaching the alpine center.
Always check the weather forecast and avalanche forecast before embarking on the ski tour.
Leave no trace and sustainable tourism
Thank you for helping us take care of the nature and local communities in Helgeland. Thank you for:
Practicing Leave No Trace principles and bringing back any waste and toilet paper to the nearest trash bin.

Planning restroom visits to ensure they are done without causing inconvenience to others.

Respecting the local wildlife, keeping your dog on a leash, maintaining a safe distance from both wild and domesticated animals and birds.

Respecting private property and keeping a distance from private houses and cabins.

Exercising responsible boating practices, keeping a safe distance from the shore, maintaining low speeds near others on the water, including animals and birds, and avoiding unnecessary driving that creates disruptive motor noise.

Respecting the prohibition of entry and landing in seabird reserves during the breeding season.

Following mountain safety guidelines and planning hikes according to your abilities and experience.

Hiring an experienced guide for trips where you lack the knowledge or experience required for a safe journey.