Hike description: Appelsinhaugen and Grotneshytta on Mofjellet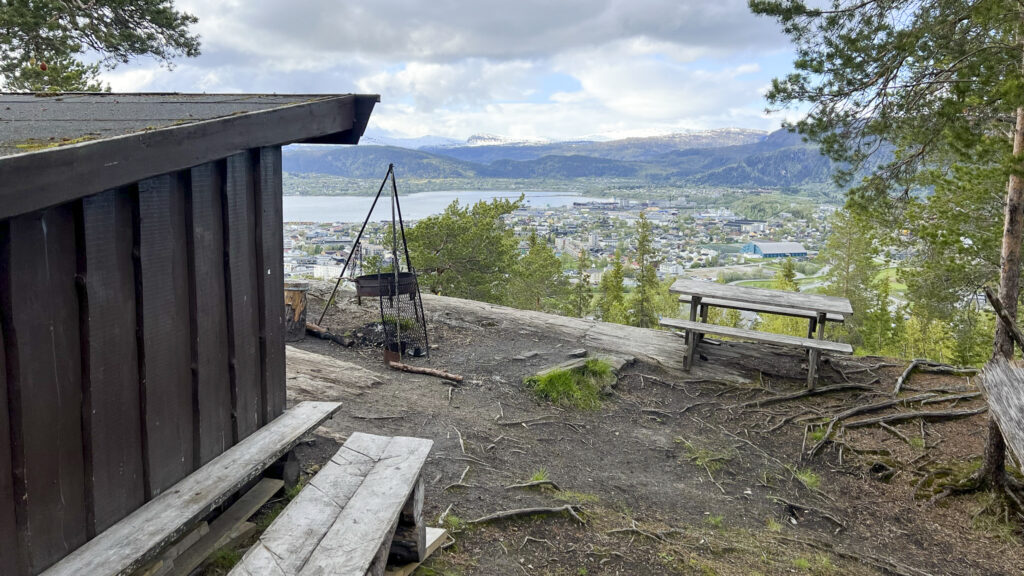 Kristin Johansen
Take a breath in nature and enjoy the view over Mo i Rana and the surrounding mountains on this easily accessible mountain hike just outside the city.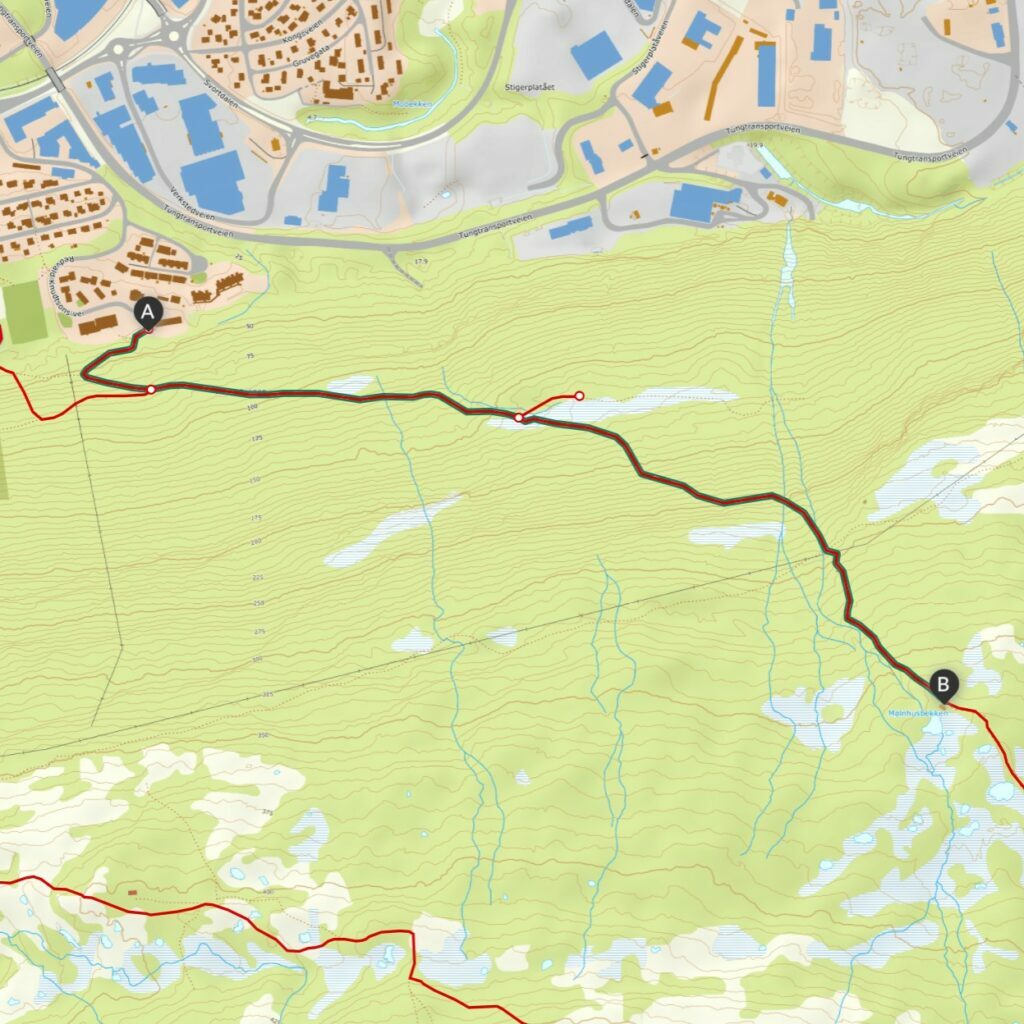 Hike information
Difficulity: Moderate.
One-way distance: Approximately 3.3 kilometers
Elevation gain: Around 370 meters
One-way hiking time: 30 – 60 minutes
Starting point: The hike starts at the tourist information center at Mosenteret. It is also possible to start closer to the mountain, but parking might be difficult to find.
View directions to the starting point on Google Maps.
Special considerations: During winter, there is usually a well-traveled path in the snow, but it can be slippery, so good traction devices are recommended outside the summer hiking season.

This is a popular hike in Mo i Rana that many locals use for exercise and as a leisurely coffee outing. Even though you start in the city center, it doesn't take long to enter the forest and gain elevation, giving you a quick sense of leaving the city behind for a moment.
Since parking near the trailhead can be challenging, this hike description begins from the tourist information center near the center of Mo i Rana. From there, it takes about 15 minutes to walk to the start of the trail, near the ski jumping hills in Fageråsen. The hiking trail starts from there and leads up to Appelsinhaugen and Grotneshytta. Initially, the path follows a gravel road before transitioning into a hiking trail with some rocky sections. There are a few steep parts along the way, and you'll need to cross some streams.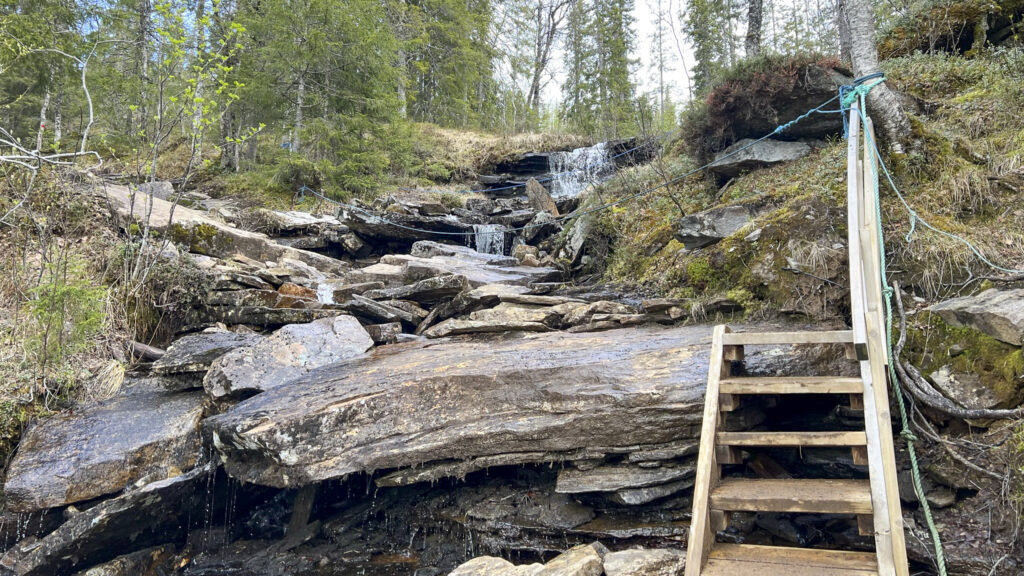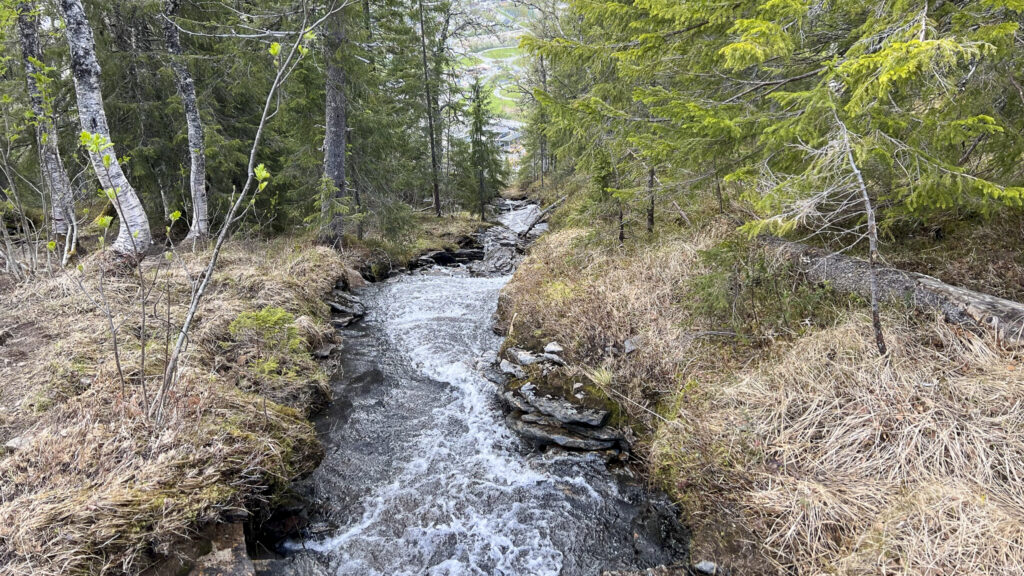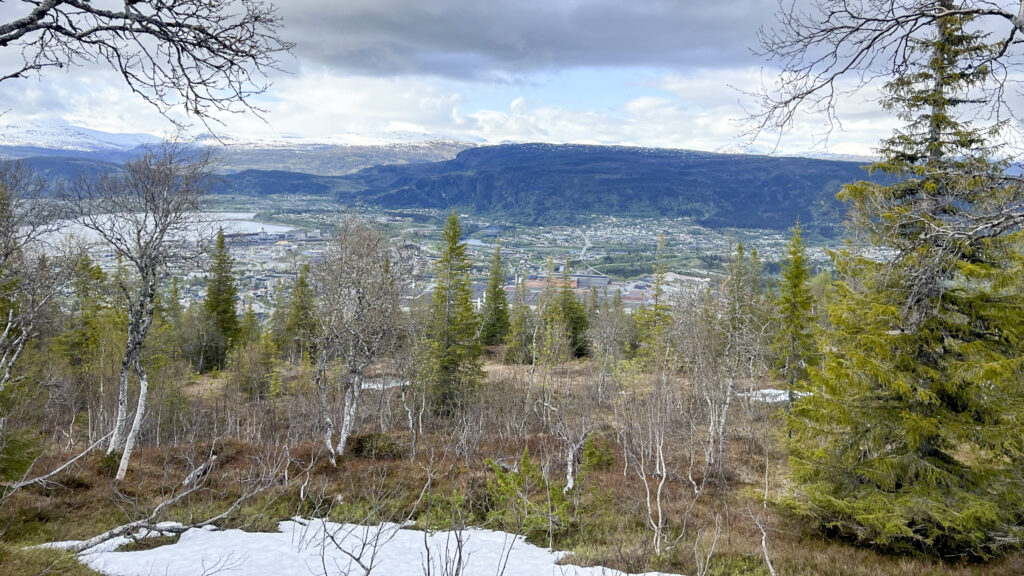 Approximately halfway up the mountain, the trail splits. If you take the left path, you'll reach Appelsinhaugen. Here, you'll find a great lean-to shelter, a fire pit, and a beautiful view over the city. This is a popular destination for families with children and is perfect if you're looking for a shorter hike or want to spend more time enjoying coffee and snacks.
If you follow the trail to the right, you'll continue ascending the mountain until the terrain opens up and flattens out. You'll walk through a scenic area with scattered mountain forests before reaching Grotneshytta. The cabin itself may not be open, but it's nice to take a break on the bench outside before descending or continuing on.
For an even longer hike, you can follow the trail all the way up to Vindskjermen, which is closer to the top of Mofjellet.
Leave no trace and sustainable tourism
Thank you for helping us take care of the nature and local communities in Helgeland. Thank you for:
Practicing Leave No Trace principles and bringing back any waste and toilet paper to the nearest trash bin.

Planning restroom visits to ensure they are done without causing inconvenience to others.

Respecting the local wildlife, keeping your dog on a leash, maintaining a safe distance from both wild and domesticated animals and birds.

Respecting private property and keeping a distance from private houses and cabins.

Exercising responsible boating practices, keeping a safe distance from the shore, maintaining low speeds near others on the water, including animals and birds, and avoiding unnecessary driving that creates disruptive motor noise.

Respecting the prohibition of entry and landing in seabird reserves during the breeding season.

Following mountain safety guidelines and planning hikes according to your abilities and experience.

Hiring an experienced guide for trips where you lack the knowledge or experience required for a safe journey.