Trollvar Nature Park
Trollvar Nature Park is beautifully situated between three rivers, about 7 km from Mosjøen town centre. One of the highlights is the Troll Seat, where a troll is said to have waited for more than a hundred years for a bowl of sour-cream porridge, but in vain.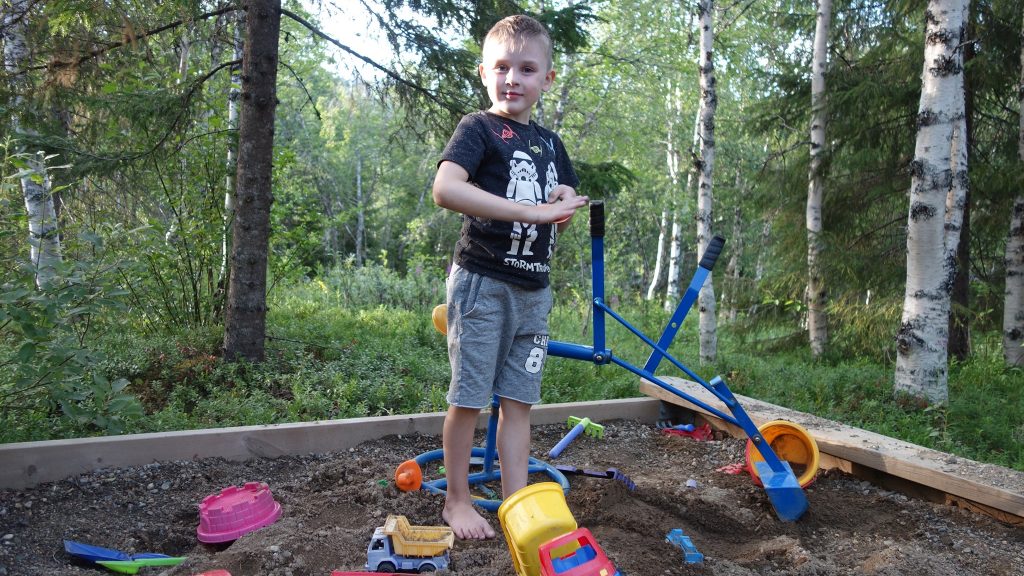 Knut Tverå
In the park are also giant's cauldrons, insect ponds and enchanted tarns. Visitors can enjoy canoeing on a tranquil river, and rafting through gentle rapids. In addition, you can test your rodeo skills on a mechanical bull, enjoy archery and paintball duels, take the pole-climbing challenge, try axe-throwing or pedal go-karting. Or perhaps you want to visit Rävskøro, the skeleton cave?
Winter adventures
In the winter you can go bob-sledding, go ski-jumping and try mogul-skiing. There is a steep hill for more challenging sled-rides. You can even try snow-rafting or snow-canoeing, hilarious delights for onlookers as well as participants.
For deg som ønsker å se på stjernehimmelen finnes det flere stjernekikkerter og parken arrangerer astronomikvelder rett som det er.
Facilities for rent
Two lodges, "Kveldssol" and "Karandakøto", are available for gatherings and group events. A traditional lavvo tent is also available for rent. In addition, there is a barbecue hut, a hot tub and a sauna idyllically situated by the mouth of the Kvanndalselven river in Tveråga.
Important information
All visits to Trollvar Nature Park must be booked in advance, regardless of which activities you would like to partake in. Please call Knut Tverå on mobile +47 900 11 404, or email them at post@trollvar.no. Also, check out their website, trollvar.no.
How to get there
Trollvar Nature Park is situated in Tverådalen, 7 km from Mosjøen town centre. To get there, cross the bridge and drive towards the airport, turn right at Nes and follow the signs to the Nature Park. Drive up the valley and 700 m past the paintball facility. The park is on the right-hand side of the road.
Trollvar requests that all visitors be considerate and environmentally conscious in the park.
Open days in the nature park are announced on Facebook. Visits outside must always be booked in advance.
Hot tub-barbecue-sauna-lavvo / tent for rent.
Contribute to sustainable tourism
Thank you for respecting the local communities, and for helping us preserve the natural beauty of Helgeland!
Please:
Strive to leave no trace of your visit. Bring back all your rubbish, including used toilet paper, and discard it in the nearest rubbish bin.
Plan your toilet visits and use the opportunity when you pass a toilet. In the wilderness, make sure you are not a nuisance to others.
Respect the local wildlife. Keep a good distance from wildlife, livestock and birds. Keep your dog leashed.
Respect private property. Keep a respectful distance from houses and cabins.
Show good boating sense. Keep a good distance from shore and drive at a low speed, especially when you are close to anyone or anything on the water, including birds or animals. Avoid loud and disturbing engine noise. Be aware that some islands and nature reserves are important nesting sites, and that going ashore is prohibited during the nesting season.
Follow the Norwegian Mountain Code (Fjellvettreglene). Plan your excursion according to the weather forecast, your skills and experience.
Join a guided excursion or consider hiring an experienced guide, especially when you don't have sufficient experience or knowledge to guarantee a safe trip.