Seløy Kystferie - Memorable coastal adventures
Seløy Kystferie invites you to explore the magnificent Helgeland coast by joining a RIB sea-rafting excursion or by taking a trip on a fishing boat. Their knowledgeable guides will enrich your experience with insight into the coastal culture and the harsh life of the fishermen and their families who have lived here for countless generations.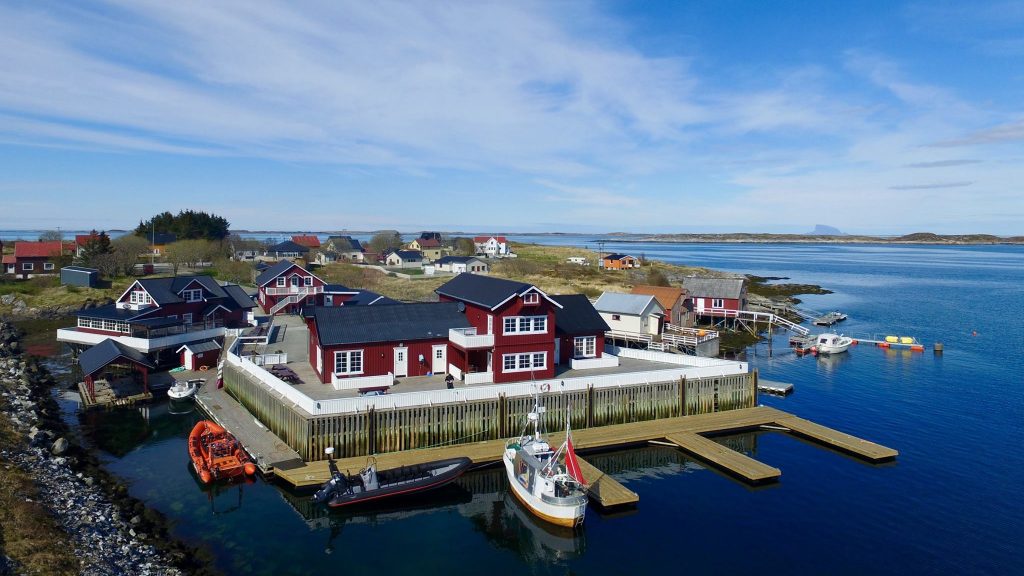 Seløy Kystferie
RIB sea-rafting safaris
Seløy Kystferie has its base at Seløy in Herøy municipality. They'll take you on an exciting RIB safari where you get to experience firsthand the powerful forces of the open sea. You will visit picturesque fishing villages and hear your guide share stories about life on the islands. The excursion to the villages of Sandsundvær and Skibbåtsvær is especially popular. When we go ashore at Sandsundvær, you'll hear the tragic story of how that little fishing village was shattered by a stormy spring tide that cost the lives of 34 people.
On the visit to Gåsvær, you will see the cormorant colony and the nests of sea eagles, and hear about porpoises and whales. Most likely you will see sea eagles on this excursion.
Historic cutter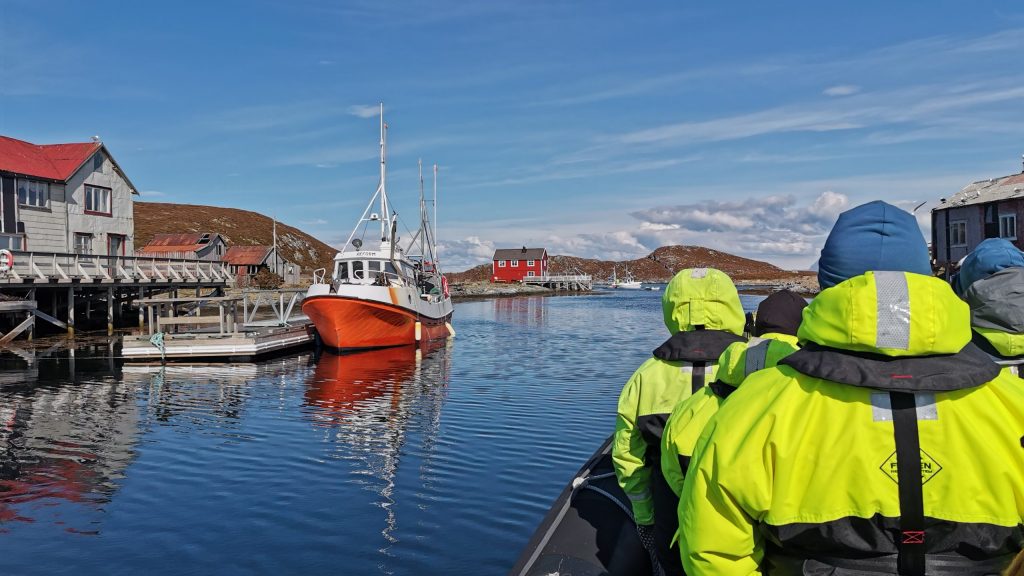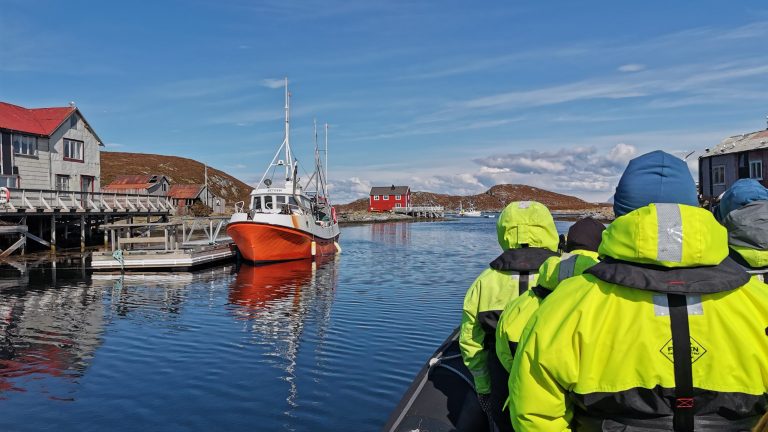 For the boat trips, Seløy Kystferie uses MS "Storøy", a 50-foot cutter built in 1928. The boat itself is testimony to Helgeland's coastal heritage. If you are an eager angler, this deep-sea fishing trip is just the adventure for you. The whole family, or you and your friends, can have a friendly fishing competition. But if you prefer, you can just relax, enjoying life on board and the magnificent scenery that surrounds you.
Those who have counted claim the Helgeland coast has 24,430 islands, islets and skerries. In short, your opportunity for adventure is limitless! Seløy Kystferie offers rowboat and kayak rental for intrepid travellers who wish to explore the waters on their own.
The rather flat island of Herøy is especially suitable for a cycling holiday. For the best view, cycle onto one of the many bridges that connect Herøy with its neighbouring islands.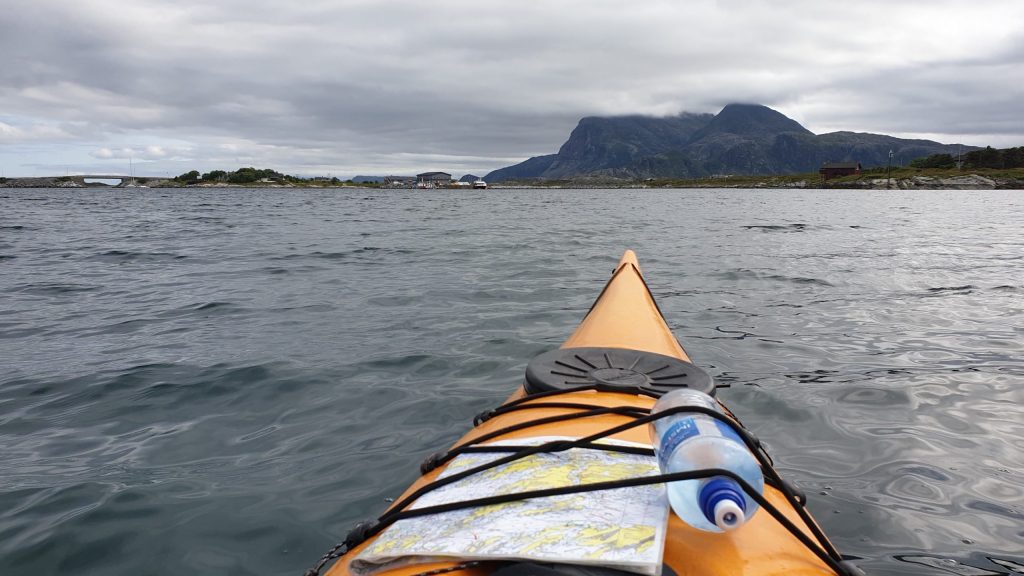 Kayak rentals
Seløy is sheltered, surrounded by hundreds of islets and reefs – perfect for kayaking! Seløy Kystferie rents out 5 kayaks, which are rented out with splash covers, oars, vests, pumps, etc. Suits are not included. To rent a kayak from Seløy Kystferie, a wet card or documented experience is required.
Dining and accommodation
Less than a kilometre away from Seløy Kystferie is Augustbryggo. It is perfect to combine one of the excursions with a dining experience here. Augustbryggo also offers comfortable accommodation.
Another option is to spend the night in a lavvo, the traditional tent of the indigenous Sámi people of the arctic. It accommodates up to 12 people. We'll have the lavvo set up and waiting on one of the beautiful islands of Herøy. (NB. This is not available during the joint Norwegian summer holiday in July.)
Contribute to sustainable tourism
Thank you for respecting the local communities, and for helping us preserve the natural beauty of Helgeland!
Please:
Strive to leave no trace of your visit. Bring back all your rubbish, including used toilet paper, and discard it in the nearest rubbish bin.
Plan your toilet visits and use the opportunity when you pass a toilet. In the wilderness, make sure you are not a nuisance to others.
Respect the local wildlife. Keep a good distance from wildlife, livestock and birds. Keep your dog leashed.
Respect private property. Keep a respectful distance from houses and cabins.
Show good boating sense. Keep a good distance from shore and drive at a low speed, especially when you are close to anyone or anything on the water, including birds or animals. Avoid loud and disturbing engine noise. Be aware that some islands and nature reserves are important nesting sites, and that going ashore is prohibited during the nesting season.
Follow the Norwegian Mountain Code (Fjellvettreglene). Plan your excursion according to the weather forecast, your skills and experience.
Join a guided excursion or consider hiring an experienced guide, especially when you don't have sufficient experience or knowledge to guarantee a safe trip.