Seil Helgeland
There is no better way to experience the magnificent Helgeland coast than on a sailboat voyage with family or friends. The boat allows you to jettison the moorings of your everyday life – and you have a wonderful opportunity to learn sailing skills and seamanship while exploring beautiful islands and islets, sheltered beaches and towering mountains, fishing villages and friendly islanders. A Sail Helgeland adventure brings you close to the natural elements as well as to your fellow sailors.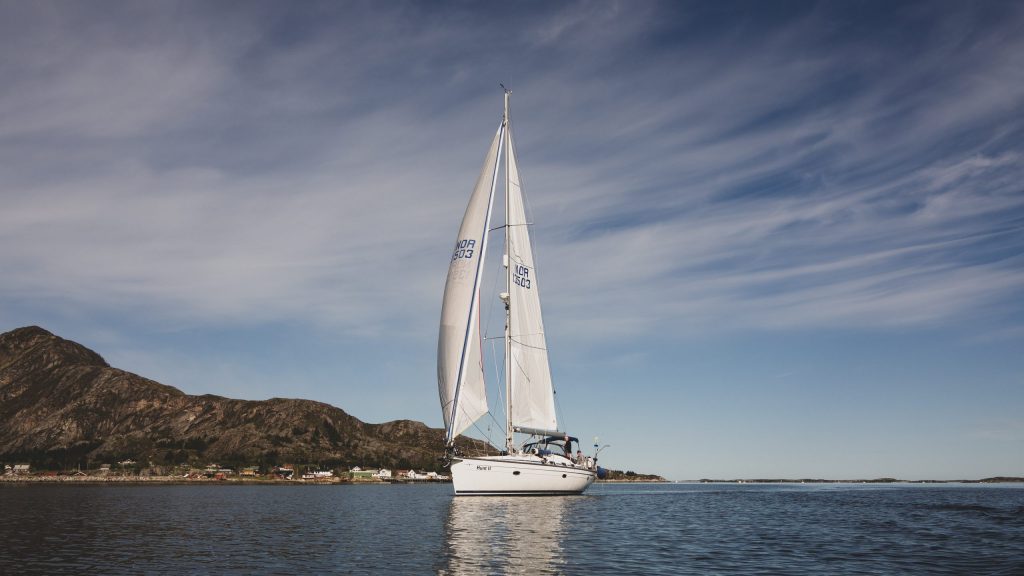 Katrine Gullesen/Seil Helgeland
Along the Helgeland coast there are tens of thousands of islands, islets and reefs. On your voyage, you will see an amazing birdlife and meet other wildlife, see impressive mountains, sail deep fjords, and perhaps relax on chalk-white beaches. There are also charming villages that beckon you ashore and invite you to explore their heritage and local history.
Under the expert guidance of Captain Steinar Willassen, you will soon learn to sail as well as navigate. Safety is always the highest priority, and good cooperation amongst the crew members is essential. Fortunately you do not need previous sailing experience to join the adventure. And although the sailboat has its home port in Nesna, we can arrange for pick up elsewhere.
Activities
Your sailing adventure can be combined with other activities. We can, for instance, take excursions to visit the legendary mountains of Hestmannen, Dønnamannen, Rødøyløva and The Seven Sisters. You may be pleased to hear to hear that kayaks can be brought along on the sailboat. As mentioned, the opportunities are many, and Sail Helgeland will gladly tailor this ultimate Helgeland coastal adventure to your needs and desires.
Our sailboat
The sailboat is a Bavaria 46 with four cabins, two bathrooms, and plenty of space for six to eight people. You will find that it offers all the comfort you need, and then some. The boat is equipped with roller furlings for the foresail as well as the mainsail, making it easy to adjust the sails to the changing wind conditions. The boat is sturdy, stable and very safe, and the captain will help ensure good teamwork and smooth sailing.
Dining
Every successful sailing adventure is based on teamwork. Together, participants will agree on menu, purchase supplies and prepare meals. Perhaps you're eager for fresh seafood, want to drop a fishing line, and dine on freshly-caught fish? Around the dinner table, we let the day's experiences sink in as the laughter and good conversation flows. We can also opt to dine at some of the excellent restaurants along the coast.
The captain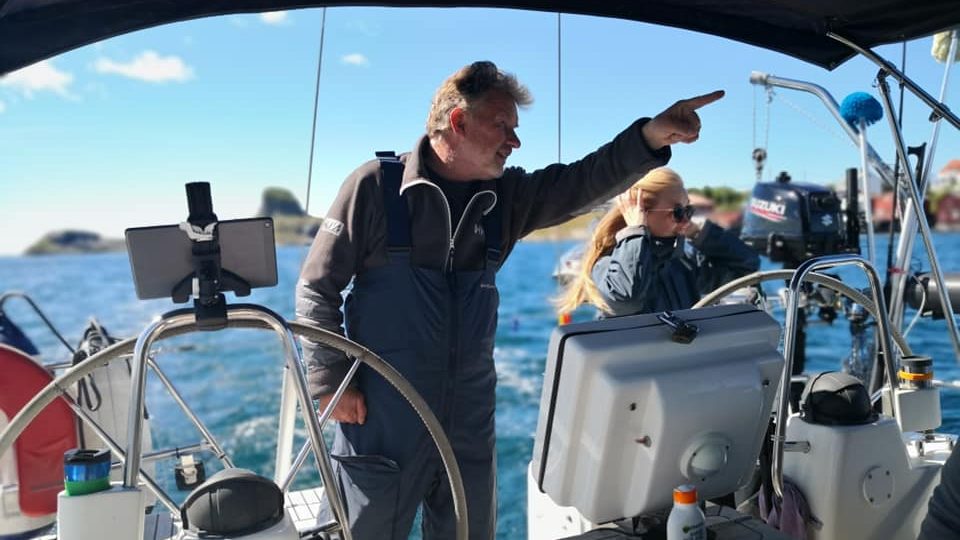 Captain Steinar Willassen, originally from Hemnesberget, is a trained navigator from the Naval Academy where he also learned to sail. All his life he has been in a boat, of which 40 years in the Royal Norwegian Navy.
He has sailed around the world, but believes the Helgeland coast is one of the most beautiful places to be.
Nesna is located along FV17 Kystriksveien, about 1.5 hours from Sandnessjøen and about 1 hour from Mo i Rana.
If you come by train or plane to Mo i Rana, you can take a bus on to Nesna. Plan your trip with entur.no
In the summer it is bright all night, and if you are not used to it, a good sleeping mask can be nice to bring.
The Helgeland coast has a rich bird life, so feel free to bring good binoculars to "get a little closer".
If you want to rent a kayak to take on board, Seil Helgeland will arrange contact with a landlord.
Takk for at du hjelper oss med å ta vare på naturen og lokalsamfunnene på Helgeland. Takk for at du:
Praktiserer sporløs ferdsel, og tar med avfall og toalettpapir tilbake til nærmeste søppeldunk.
Planlegger toalettbesøk, slik at du får gjort det du må der det ikke er til sjenanse for andre.
Respekterer det lokale dyrelivet, holder hunden i bånd og holder god avstand til både ville og tamme dyr og fugler.
Respekterer privat eiendom, og holder avstand til private hus og hytter.
Viser godt båt-vett, holder god avstand til land, lav fart nært andre på vannet, inkludert dyr og fugler, og unngår unødig kjøring som skaper forstyrrende motorstøy.
Respekterer ferdsels- og ilandstigningsforbudet i sjøfuglereservatene i hekketiden.
Følger fjellvettreglene, og planlegger turer etter evne og erfaring.
Leier en erfaren guide på turene der du selv ikke har kunnskapen eller erfaringen som trengs for en trygg tur.