Sea Eagle Safari with Visit Nesna
Visit Nesna invites you on a RIB sea-rafting adventure to the realm of the sea eagle. Come see this majestic bird up close!
Hans Petter Sørensen/FarOutFocus.no
In addition to taking you to meet Europe's largest bird of prey, the sea eagle, we'll share stories to give you insight into the colourful culture and heritage of Helgeland.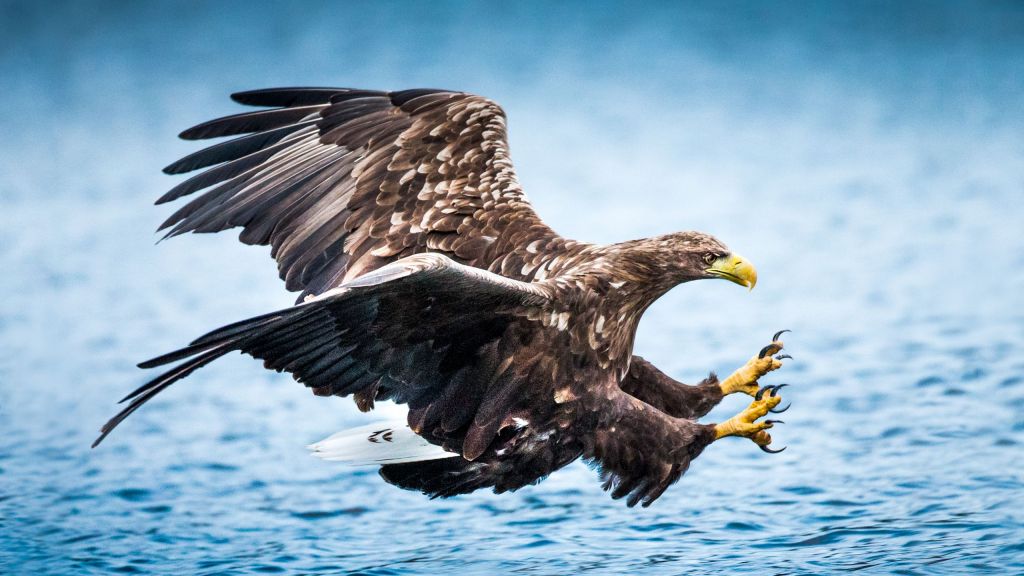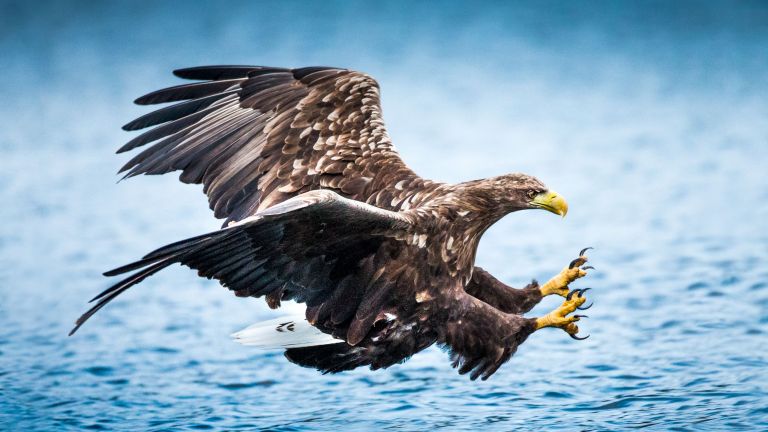 The excursion begins in the village of Nesna. We'll head to the islands of Hugla and Handnesøya, and then farther out towards Tomma. This island is known for its white sandy beaches, the towering Tomskjevelen (922 m) – and, of course, sea eagles. Your guide will chart a safe course to adventure amidst the islands and islets of the Helgeland coast.
A RIB excursion is a safe and refreshing adventure that can be enjoyed regardless of the season. In the summer, when the late evening sun lingers just above the horizon, you can enjoy the coastal scenery around the clock. Winter's more muted glow can be especially beautiful when it is experienced from out on the sea – and if you are lucky, you may even see the Northern Lights dance across the sky!
Safety is always Visit Nesna's top priority. We'll provide a life jacket and a survival suit for the sea eagle safari. By the way, this excursion is suitable for the whole family.
Take a trip to the outer islands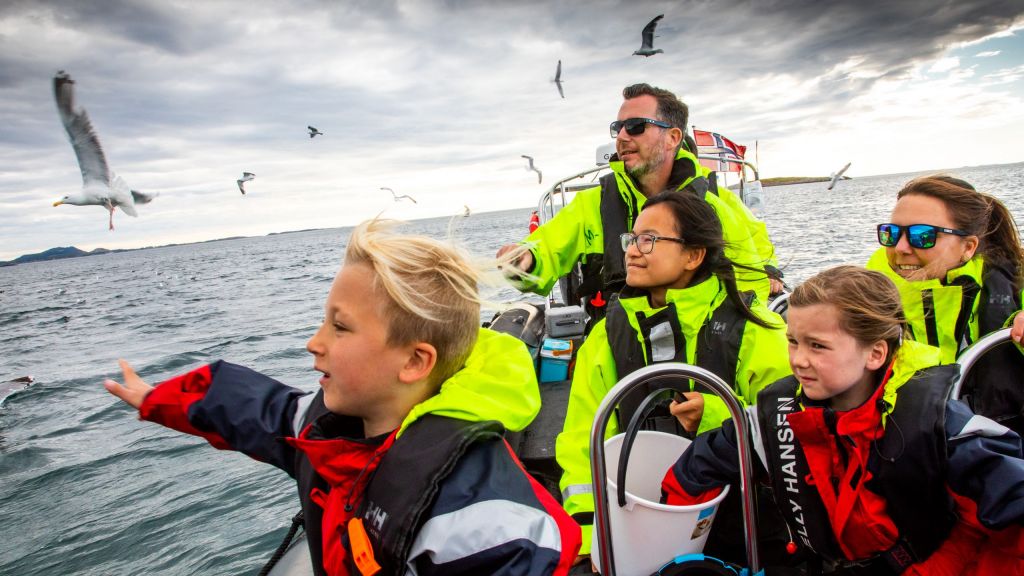 You will be surprised how far we can travel in a fast RIB sea raft in an hour and half. Visit Nesna can combine your excursion with other adventures, such as a visit to the crafts brewery Raus in Nesna, lunch in a boathouse at Litlehaug, a trip to Åsvær lighthouse, or a visit to the island of Lovund.
Helgeland offers key ingredients for your holiday: the sea and mountains, activities in the great outdoors, tasty seafood, refreshing beverages – and afterwards a good night's sleep.
Nesna ligger langs FV17 Kystriksveien, ca 1,5 times kjøring fra Sandnessjøen og ca 1 time fra Mo i Rana.
Beregn kjørerute med Google Maps »
Du kan også reise til Nesna med buss, hurtigbåt og ferge.
Vær og klær for Helgeland
Været på Helgeland kan variere mye, og på sommeren kan temperaturen være alt fra 10 til 25 grader, og regnet kan gjerne komme og gå i «ærlinger», eller «byger» som det heter sørpå. Vi anbefaler at du pakker både allværsjakke og badeklær, fjellsko og sandaler, så du er klar for det meste.
Om vinteren varierer temperaturen gjerne fra  pluss 5 til minus 15. Hvis du skal være mye ute, er ullundertøy og vindtette klær dine beste venner. Kle deg etter trelagsprinsippet med et innerlag, mellomlag og ytterlag. Tykk lue og tykke hansker eller votter er spesielt anbefalt hvis du skal på være ute med lavt aktivitetsnivå, for eksempel hvis du skal se på nordlyset.
Takk for at du hjelper oss med å ta vare på naturen og lokalsamfunnene på Helgeland. Takk for at du:
• Praktiserer sporløs ferdsel, og tar med avfall og toalettpapir tilbake til nærmeste søppeldunk.
• Planlegger toalettbesøk, slik at du får gjort det du må der det ikke er til sjenanse for andre.
• Respekterer det lokale dyrelivet, holder hunden i bånd og holder god avstand til både ville og tamme dyr og fugler.
• Respekterer privat eiendom, og holder avstand til private hus og hytter.
• Viser godt båt-vett, holder god avstand til land, lav fart nært andre på vannet, inkludert dyr og fugler, og unngår unødig kjøring som skaper forstyrrende motorstøy.
• Respekterer ferdsels- og ilandstigningsforbudet i sjøfuglereservatene i hekketiden.
• Følger fjellvettreglene, og planlegger turer etter evne og erfaring.
• Leier en erfaren guide på turene der du selv ikke har kunnskapen eller erfaringen som trengs for en trygg tur.