Guided RIB sea-rafting trips with Seløy Kystferie
You are invited to join a memorable RIB trip sea-rafting adventure amongst the islands and islets of Helgeland. Feel the powerful forces of the open sea, visit picturesque fishing villages, listen to stories about the tough life of the fisherman-farmer families, and gain fascinating insights into the colourful coastal culture and heritage.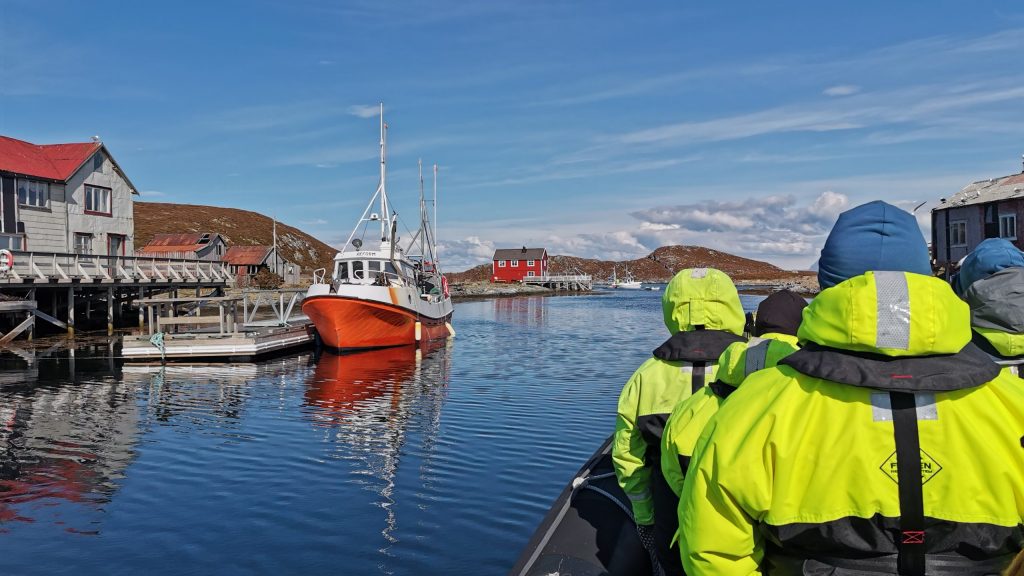 Kristian Olsen / Seløy Kystferie
There are thousands of islands, islets and skerries along the Helgeland coast. This excursion lets you see many of them as we chart a course for some of the outermost islands. The journey is enriched by stories of how the islanders there have lived and toiled through the centuries.
From its base on Herøy and from Sandnessjøen, Seløy Kystferie offers six different sea-rafting trips that explore the rugged and magnificent Helgeland coast.
The Sandsunvær catastrophe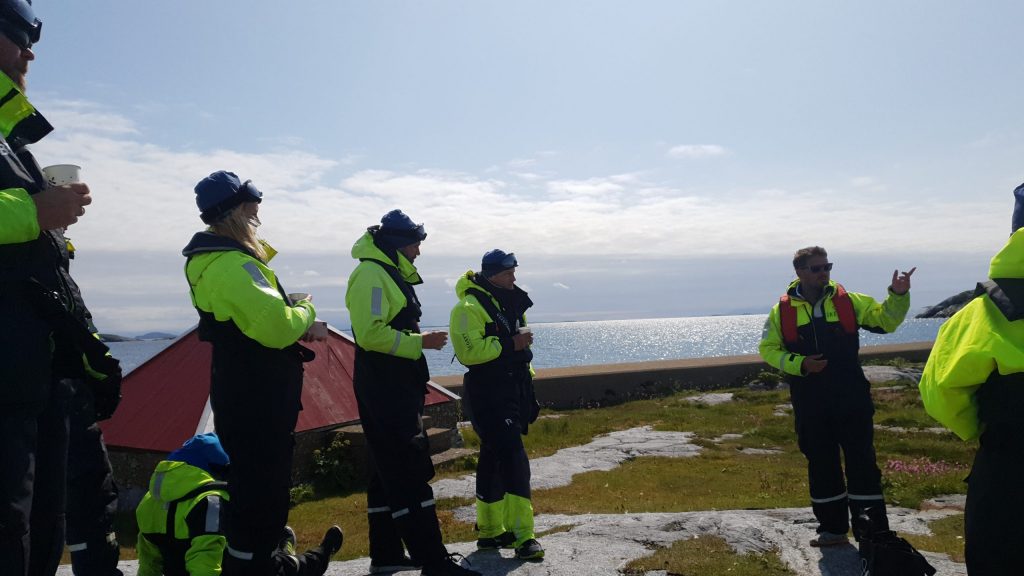 På Seløy Kystferies mest populære utflukt får du innblikk i flere nedlagte fiskevThe most popular excursion takes you to several abandoned fishing villages including Sildøyene, Måsvær, Innerodden, Gåsvær and Skibbåtsvær. At Sandsundvær, you will hear how much of this village was destroyed by a storm in 1901. This excursion, which is offered daily in July, must be booked in advance.
Historic RIB safaris
Another option is an excursion to Ytterholmen lighthouse. For the lighthouse keeper, life was so lonely and tough on this remote outpost, that Ytterholmen was nicknamed Devil's Island (Djeveløya).
Or how about a trip to the old steamship quay Skibbåtsvær, a fishing village that faces the open sea? A guided tour of the authentic old buildings feels like stepping back into a bygone era.
Also consider the trip to the Petter Dass Museum at Alstahaugen south of Sandnessjøen. This beautiful museum honours the 17th-century poet-priest who is celebrated throughout Northern Norway. The guided excursion then continues across the fjord to Rosøya, the site of one of the most tragic shipwrecks in Norway's history. During World War II, the prison ship MS "Rigel" sank under dramatic circumstances, resulting in the loss of more than 2500 lives. A monument on Rosøya commemorates them.
Every excursion offered by Seløy Kystferie includes expert guiding. Some of the stories may be told on shore while you are being shown attractions or cultural monuments, or over a cup of coffee or a bite to eat. The trips can be booked by groups and are offered year round.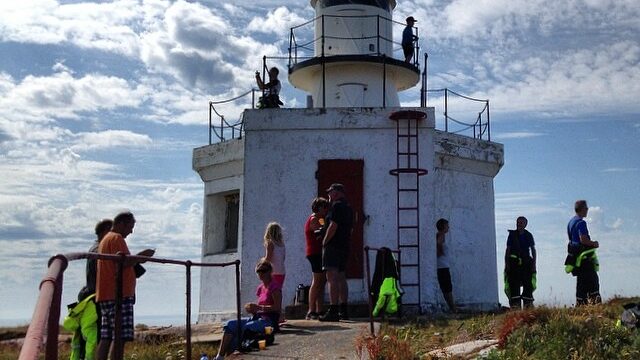 Experience contemporary coastal culture
The coastal culture of Helgeland is not only a thing of the past – it is very much alive. Seløy Kystferie will take you to places with thriving communities that exemplify this, such islands in the south of Herøy Municipality, and Sandvær, Husvær and Brasøy. How about a trip to the botanical delight called Etcetera? Here you can see how Tommy Eide transforms flowers and plants into works of art. It will come as no surprise that he more than once has won the Norwegian Championship in Flower Arrangement.
As mentioned, all of the excursions mentioned may be booked year round. Seløy Kystferie will also gladly tailor an adventure to your desires and wishes, perhaps combined with dining and accommodation, for instance at Skolo or Augustbryggo