Park 22 - Food and culture in the heart of Mo i Rana
Park 22 houses The Lounge, a café where you can enjoy a good meal, and Byscena (the town's "Main Stage") where you can experience the performances of local, national and international artists.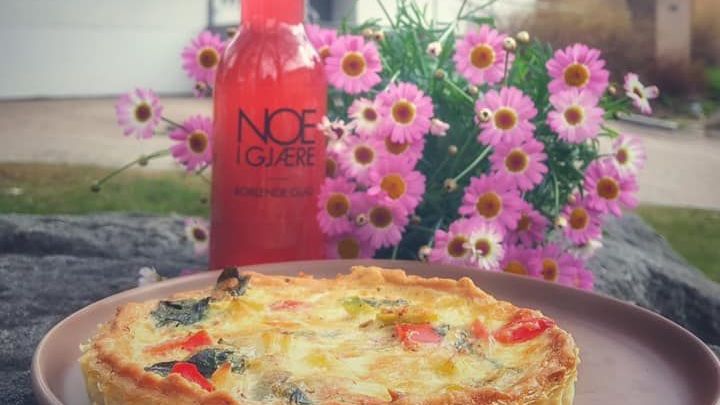 Park 22 Event
Park 22 is a popular gathering place for local businesses, students and visitors. Here you get light dishes with exciting flavors along with a good selection of drinks. In summer you can sit outside in the nice surroundings with large cooling trees and green lawn. Large and small concerts are also arranged here.
The Lounge
The cosy and popular café is situated in Mo i Rana's town centre. Here, you will meet a friendly mix of students, business professionals and other locals chatting over a meal or a cup of coffee. The menu features dishes whose names hint at exciting flavours as well as the chef's music passions: "Pull Me Tender", "The Sound of Suovas" and "Sweet Chicken o'Mine".
Outdoor dining is available whenever the weather allows. Pick a sunny spot on the nearby grass or, if you prefer, in the cool shade under one of the large trees. Near Park 22 is the large open garden of Meyergården Hotel, where children play and members of the older crowd come to relax.
Enjoy dishes made from scratch with choice ingredients, as well as an excellent selection of beverages. The Lounge is fully licensed.
Byscena – the town's "Main Stage"
At Byscena you can enjoy local, national and international musicians. In cooperation with the blues club "Tuff Enuff" and "Bråk" rock club, concerts large and small are offered on a regular basis.
Contact
Miljøsertifisert
Takk for at du hjelper oss med å ta vare på naturen og lokalsamfunnene på Helgeland.
Takk for at du:
Praktiserer sporløs ferdsel, og tar med avfall og toalettpapir tilbake til nærmeste søppeldunk.
Planlegger toalettbesøk, slik at du får gjort det du må der det ikke er til sjenanse for andre.
Respekterer det lokale dyrelivet, holder hunden i bånd og holder god avstand til både ville og tamme dyr og fugler.
Respekterer privat eiendom, og holder avstand til private hus og hytter.
Viser godt båt-vett, holder god avstand til land, lav fart nært andre på vannet, inkludert dyr og fugler, og unngår unødig kjøring som skaper forstyrrende motorstøy.
Respekterer ferdsels- og ilandstigningsforbudet i sjøfuglereservatene i hekketiden.
Følger fjellvettreglene, og planlegger turer etter evne og erfaring.
Leier en erfaren guide på turene der du selv ikke har kunnskapen eller erfaringen som trengs for en trygg tur.