Nordvær - Arctic Adventure Sailing Voyage
Explore the varied activities and experiences that Nordvær has to offer aboard a modern sailing catamaran. Take your pick from options such as kayaking, free diving, hiking, skiing, and culinary delights, all while savoring the breathtaking views of Norway's stunning landscape.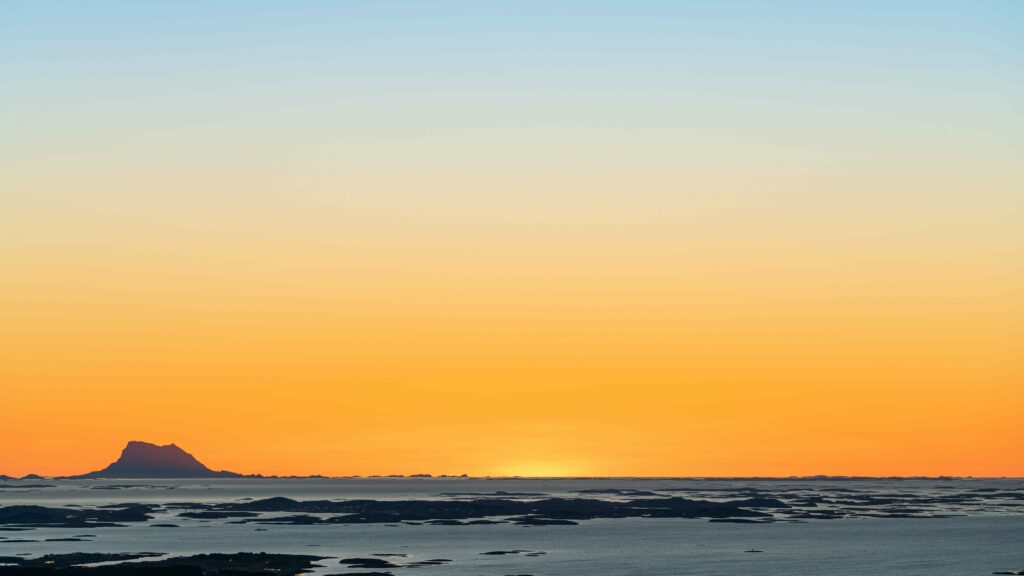 Eric James Ryan
At Nordvær on Seløy you have the opportunity to tailor your sailing experience, with a luxurious Lagoon 51 catamaran as the centerpiece. Here, you can explore the Arctic nature and enjoy outdoor activities such as kayaking, skiing, and free diving. You can also savor wilderness culinary experiences based on self-caught food and local agricultural products.
As a guest on board the boat, you can experience the midnight sun and warmer temperatures in the summer, or witness the Northern Lights and snow-covered landscapes in the winter. Whale watching or skiing are available in the fall and winter, and the itinerary is tailored to your interests and weather conditions.
Indulge in the culinary delights that Nordvær has to offer, which are a highlight of every sailing trip. Experience the remarkable flavors and traditions of Norwegian cuisine as Nordvær partners with local farmers and celebrated chefs, and sources ingredients from its own farm, Nordstaulen Gård. The menu evolves with the changing seasons and availability of ingredients in the Nordic region. While on the sail, learn the secrets of discovering and harvesting some of the world's most sought-after ingredients, including fresh scallops.
Discover the ultimate comfort and luxury aboard the Lagoon 51 catamaran, which boasts spacious cabins that can comfortably accommodate up to 10 passengers. Each cabin is fitted with large windows that provide stunning panoramic views of the surrounding landscapes. Safety and comfort are top priorities, with state-of-the-art navigation and safety equipment, air conditioning, and a fully equipped kitchen for both practical and indulgent cooking. Nordvær promotes sustainable tourism practices that respect the local environment and culture.
Nordvær operates year-round and offers tailor-made sailing experiences in all four seasons.
Seløy is located in the municipality of Herøy, on the border with Dønna municipality. The island community has two ferry connections, Herøy – Søvik and Bjørn – Sandnessjøen.
Nordvær can organize pick-up from Sandnessjøen and other destinations in Helgeland. Please contact Nordvær to arrange.
Contribute to sustainable tourism
Thank you for respecting the local communities, and for helping us preserve the natural beauty of Helgeland!
Please:
Strive to leave no trace of your visit. Bring back all your rubbish, including used toilet paper, and discard it in the nearest rubbish bin.

Plan your toilet visits and use the opportunity when you pass a toilet. In the wilderness, make sure you are not a nuisance to others.

Respect the local wildlife. Keep a good distance from wildlife, livestock and birds. Keep your dog leashed.

Respect private property. Keep a respectful distance from houses and cabins.

Show good boating sense. Keep a good distance from shore and drive at a low speed, especially when you are close to anyone or anything on the water, including birds or animals. Avoid loud and disturbing engine noise.

Be aware that some islands and nature reserves are important nesting sites, and that going ashore is prohibited during the nesting season.

Follow the Norwegian Mountain Code (Fjellvettreglene). Plan your excursion according to the weather forecast, your skills and experience.

Join a guided excursion or consider hiring an experienced guide, especially when you don't have sufficient experience or knowledge to guarantee a safe trip.