Merete Mattson, goldsmith
At her gallery, Merete Mattson, offers beautiful handmade jewellery inspired by the natural landscape of Northern Norway. Her gallery workshop is situated by the fjord in village of Hemnesberget.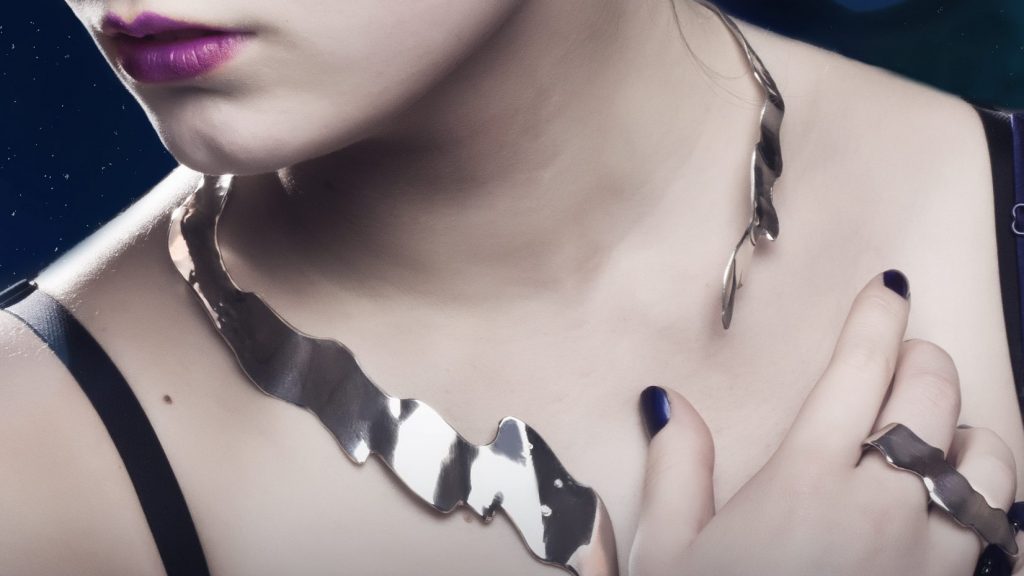 Elisabeth Jakobsen
Merete has a keen eye for the unique details of the landscape and culture that surrounds her. She conveys this through her handmade gold and silver jewellery. The northern lights, midnight sun and seashells are three recurring themes. If you envision a special piece of jewellery, Merete will gladly do her best to make it a reality.
Her shop also offers locally-produced glass art and ceramics, as well as children's books with illustrations from the history of Hemnesberget.
About the goldsmith
Merete Mattson is a jeweller and designer that grew up in Hemnesberget. Her collections are inspired by her natural surrounding and the area's cultural heritage. She was schooled in the town of Fredrikstad in Southern Norway. In 2016, a tiara she designed for Queen Sonja of Norway won a national competition. This tiara shows the northern lights and the starry sky, and Stetind, the national mountain.
Little mermaid Café
Lille Havfruen Kafé, which is part of the workshop gallery, offers refreshments and a bite to eat, which you can enjoy inside the gallery or outside at a table overlooking the fjord.
Merete Mattson really does offer something for all your senses!
Hemnesberget
The village of Hemnesberget is situated on a peninsula surrounded by fjords and mountains. For accommodation, you can stay with an artist, rent a private home or, if you're sailing the coast, anchor up in the marina. At "Berget", you can enjoy a cup of coffee with the locals and meet artists.
Read more about Hemnesberget at visitokstindan.com
There are many beautiful hiking trails in Hemnes. Check ut.no for tour suggestions 
At the harbor in the center of Hemnesberget, some motorhome pitches have been arranged. This is the first man to come. The boating association offers the opportunity to use the service building in the marina and rent electricity.
The marina has a guest harbor with 14 berths. Read more at velihavn.no