Helgeland Opplevelser - Exciting adventures in Herøy
When you sign up for adventures with Helgeland Opplevelser, there is no chance you will get bored! Come summer or winter, and regardless of the season, exciting activities are on the menu. And if you prefer a calm and relaxing cruise amidst the islands, well, offer that as well.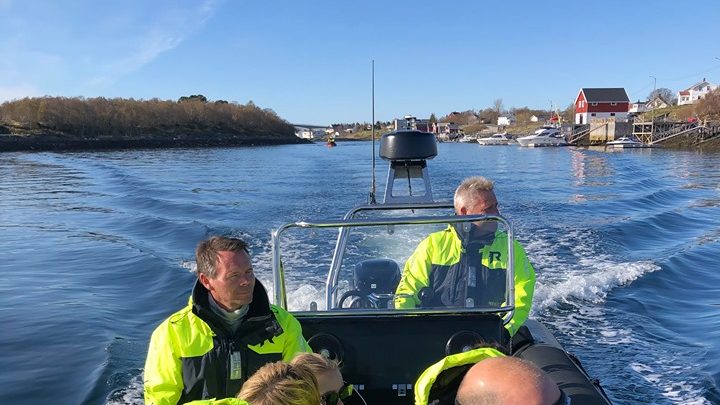 Helgeland opplevelser
Helgeland Opplevelser has its base at Havkanten in Husvær, in the municipality of Herøy, on the scenic Helgeland coast. Here is a small selection of what they offer.
RIB sea-rafting excursions
You are invited on exciting excursions in brand new RIB sea rafts throughout the entire magnificent coast of Helgeland. Riding a speedy RIB boat is tremendously exciting – and a terrific shared adventure for families, or a group of friends or colleagues. Helgeland Opplevelser provides an experienced skipper to share stories while guiding you to coastal highlights, as well as to destinations of your choice. If you wish, you can even take your turn as skipper and chart the course.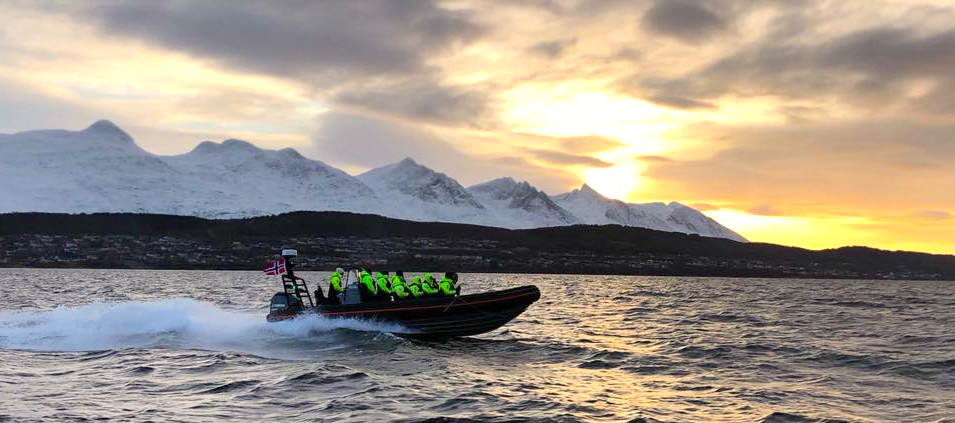 Seløy Kystferie
Lighthouses and sea eagles
Another popular trip is the lighthouse tour. Helgeland has more than a dozen large lighthouses on islands and islets far out at sea. One of them is Bremstein. The first visit is the beautiful island of Ylvingen, which was featured in a Norwegian TV series. Here we'll have lunch, before continuing to the Bremstein lighthouse, which is situated beyond the Vega archipelago.
Helgeland has a high density of sea eagles, and on these excursions you can see them soar the sky above or diving down to the waves to snatch fish with their talons. The sea eagle is Northern Europe's largest bird of prey, and to see it up close is an indescribable experience. With luck, maybe you'll catch a photo to impress friends and family back home.
An excursion amidst the islands
Helgeland Opplevelser also offers relaxing cruises on Thelma 4 amongst the beautiful archipelagos of the Helgeland coast. You can bring your bicycle, if you wish. Our captain, who grew up on these islands and knows them like the back of his hand, will take us through narrow straits to pristine, idyllic places.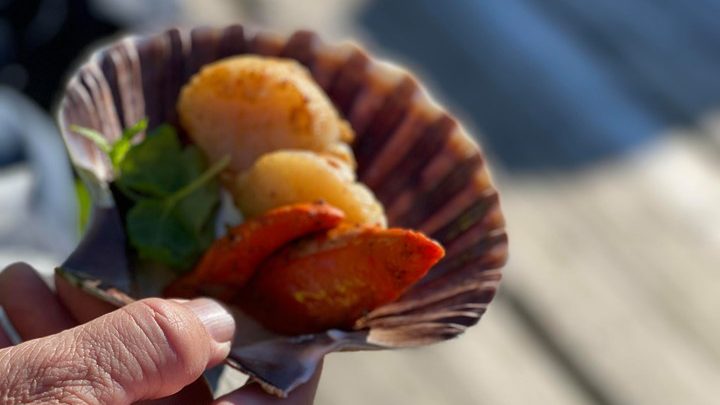 Helgeland opplevelser
How about a dinner cruise for two? You can enjoy a wonderful three-course dinner with your beloved partner, while the midsummer sun glows low on the western sky. We'll sail by some of the most famous highlights on the Helgeland coast. What could be more romantic?
Deep-sea fishing
Also very popular are the deep-sea fishing trips. These four-hour excursions on comfortable fishing boats start from Havkanten in Husvær. The captain will take us to some of the best fishing spots, where the waters are teeming with cod, haddock, mackerel and saithe, and maybe halibut and wolf-fish as well. You can try your luck with a fishing rod or a traditional jig, or both. A catch is guaranteed!
Accommodation and dining
At Havkanten you can enjoy good dining and comfortable lodgings. The magnificent panorama of Dønnamannen and the Seven Sisters mountains add to the special ambience of this place. The seaside facility offers 17 rooms, with 40 beds total. (Additional cabins and holiday houses are made available upon demand.) Comfortable beds, with the softest down "duvets" and pillows, make for sweet dreams! Wake up to the refreshing salty sea air.

Helgeland opplevelser
Havkanten Restaurant offers a seasonal menu of delicious seafood. Tempting dishes include fresh cod, paella with mussels and scallops, and Norwegian as well as Portuguese versions of bacalao. The chef takes pride in using premier local ingredients, and fresh-caught fish bought directly from the fishing boats.
Takk for at du hjelper oss med å ta vare på naturen og lokalsamfunnene på Helgeland.
Takk for at du:
Praktiserer sporløs ferdsel, og tar med avfall og toalettpapir tilbake til nærmeste søppeldunk.
Planlegger toalettbesøk, slik at du får gjort det du må der det ikke er til sjenanse for andre.
Respekterer det lokale dyrelivet, holder hunden i bånd og holder god avstand til både ville og tamme dyr og fugler.
Respekterer privat eiendom, og holder avstand til private hus og hytter.
Viser godt båtvett, holder god avstand til land, lav fart nært andre på vannet, inkludert dyr og fugler, og unngår unødig kjøring som skaper forstyrrende motorstøy.
Respekterer ferdsels- og ilandstigningsforbudet i sjøfuglereservatene i hekketiden.
Følger fjellvettreglene, og planlegger turer etter evne og erfaring.
Leier en erfaren guide på turene der du selv ikke har kunnskapen eller erfaringen som trengs for en trygg tur.