Adventure Vega - Kayaking in the Vega Archipelago
There is no need to head south to the Mediterranean to find white sandy beaches, sheltered coves and crystal-clear waters. Helgeland is a paradise of islands, islets, skerries and sheltered waters that are ideal for your kayaking adventures!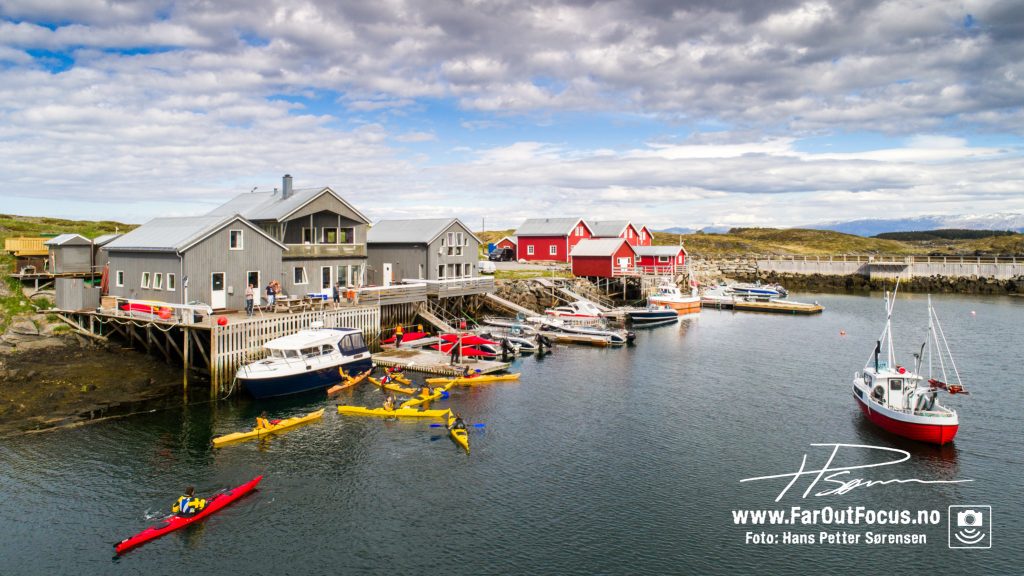 Hans Petter Sørensen
Kayaking in the world's most beautiful archipelago
Adventure Helgeland is here to help you have a memorable holiday adventure amongst the islands of the magnificent Helgeland coast.
Whether you like to go exploring alone, with good friends or family, or are eager to take your first kayaking trip with an experienced guide, we recommend choosing the Helgeland coast and the Vega archipelago as your holiday destination. We invite you to explore the sheltered waters between the islands, islets and skerries of Vega. Adventure Vega can also rent you the complete equipment packages you require for longer trips in our scenic archipelago.
A paradise for kayaking
With over 6000 islands, islets and skerries, the Vega archipelago is a scenic paradise for kayaking. When you want a break or wish to explore one of the lush islands, just find a sheltered cove and pull your kayak onto a sandy beach. In a kayak you will feel exceptionally close to nature and the rich birdlife and marine life of our region.
Far more than kayaking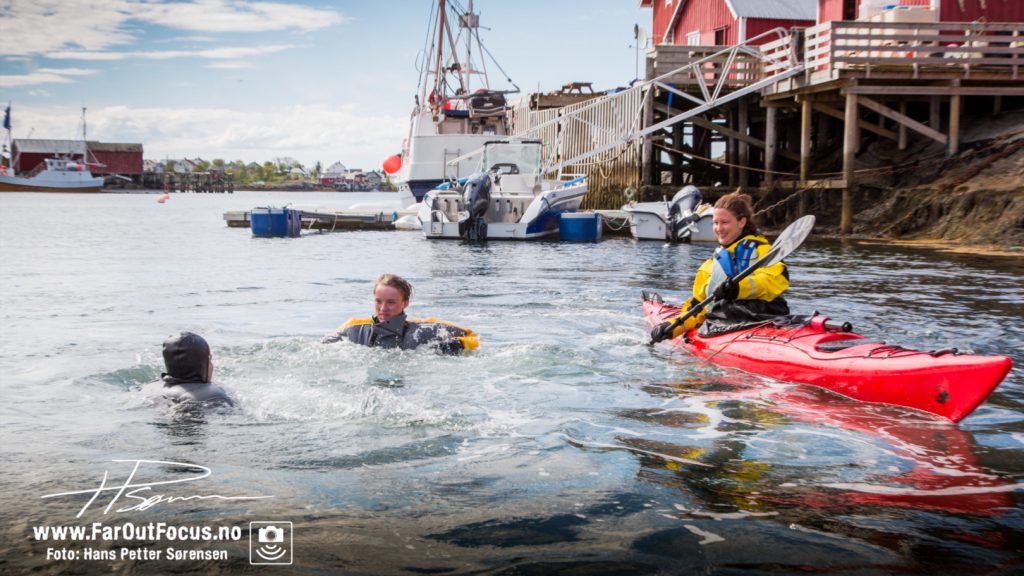 Adventure Vega offers boat trips, sea eagle safaris, guided hikes, hunting trips, kayak and boat rentals, and sailing trips with our experienced mariners.
Adventure Vega is committed to offering memorable holiday adventures, and to facilitate sustainable eco-tourism, in the Vega UNESCO World Heritage Area.
Kayaking on your own
Incredible adventures await you all along the magnificent Helgeland coast, which many consider to have the best kayaking areas in Norway. From Adventure Vega you can rent a kayak – the sturdy Vega Designs Expeditions 515 HV – complete with a wetsuit, life jacket and full equipment package. Our package includes a two-man tent, sleeping bags, a camping stove, cookware, thermoses, and a starter pack for your campfire.
Guided kayaking trips in the UNESCO World Heritage Area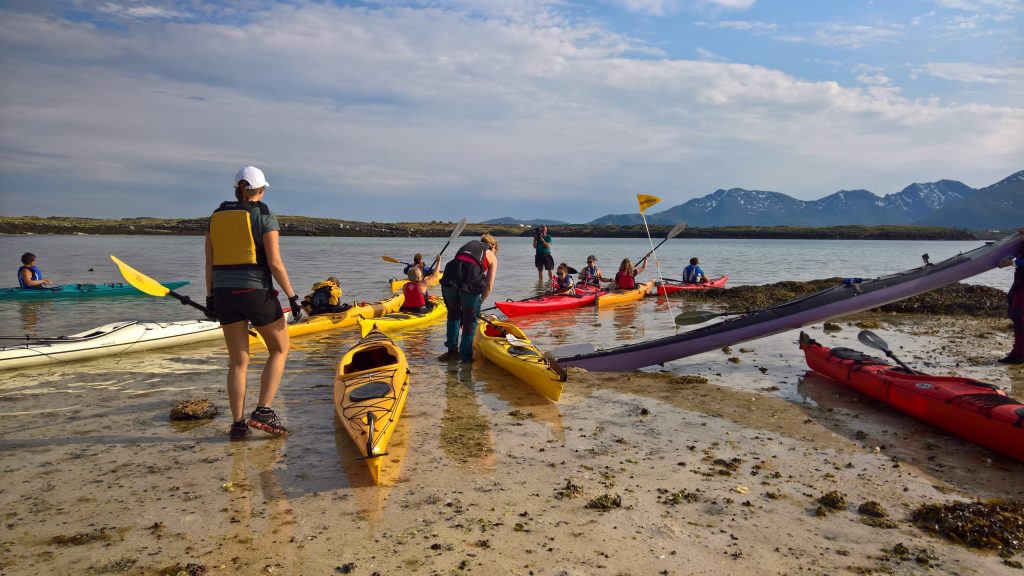 Starting from the island of Vega, we will explore the archipelago of the Vega UNESCO World Heritage area. On our agenda are kayaking, fishing, cooking on the campfire, outdoor meals, conversations and stories around the fire, and overnight stays in tents.
We go ashore on several islands. Our knowledgeable guides will share stories that cast light on the life and culture of the Vega islanders, past and present.
All kayaking excursions include lunch, of course highlighting the tasty ingredients of Vega!
Adventure Vega will gladly tailor individual and group holiday adventures to your wishes.
You can travel to Vega by ferry from Horn or Tjøtta, you can also travel by speedboat from Brønnøysund center.
Adventure Vega is happy to tailor your adventure holiday in Vegaøyan.
Sporløs ferdsel og bærekraftig turisme
Takk for at du hjelper oss med å ta vare på naturen og lokalsamfunnene på Helgeland.
Takk for at du:
Praktiserer sporløs ferdsel, og tar med avfall og toalettpapir tilbake til nærmeste søppeldunk.

Planlegger toalettbesøk, slik at du får gjort det du må der det ikke er til sjenanse for andre.

Respekterer det lokale dyrelivet, holder hunden i bånd og holder god avstand til både ville og tamme dyr og fugler.

Respekterer privat eiendom, og holder avstand til private hus og hytter.

Viser godt båt-vett, holder god avstand til land, lav fart nært andre på vannet, inkludert dyr og fugler, og unngår unødig kjøring som skaper forstyrrende motorstøy.

Respekterer ferdsels- og ilandstigningsforbudet i sjøfuglereservatene i hekketiden.

Følger fjellvettreglene, og planlegger turer etter evne og erfaring.

Leier en erfaren guide på turene der du selv ikke har kunnskapen eller erfaringen som trengs for en trygg tur.